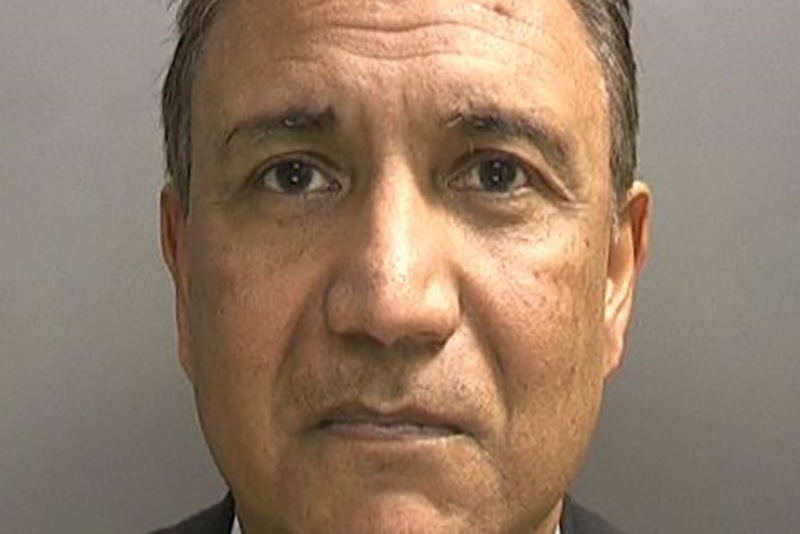 A Dudley doctor who was convicted of sexually assaulting his patients while he treated them has been jailed for 12 years.
Jaswant Rathore, aged 60, from Ploughmans Walk, Wall Heath, was found guilty of a string of sex attacks on women following a seven week trial at Wolverhampton Crown Court.
Dr Rathore, who worked at a surgery in Dudley, abused his position of trust to carry out sexual assaults and intimate examinations on a number of his female patients who had gone to see him for treatment.
Rathore, a married father of five, carried out the assaults between 2008-2015 on four different women aged between 20 and 32. He used his influence as a GP to persuade the women to undergo 'manual manipulation therapies' using massage, which enabled him to assault the women for his own gratification. He molested the women during one-to-one consultations, with no chaperone present.
The court heard that his victims were left feeling traumatised following their treatments, some of which escalated to Rathore masturbating himself during the visits. Missed appointments were met by the unusual practice of Rathore telephoning to ask where his patients were or to remind them of forthcoming appointments.
Police were called to investigate after a woman complained of sexual assault in May 2015, after she went to Rathore suffering with a hip problem. Following investigations, more complaints came to light and the doctor was arrested in May 2015 and then again in January 2017 following further complaints.
Rathore claimed his intimate massages on some patients, which he conducted without wearing surgical gloves, were medically justified, but insisted others were making up their accounts.
The jury found Rathore guilty of ten assaults on four patients, but not guilty of eight assaults on a further four patients. Detective Inspector Michelle Thurgood, who led the investigation, said:
"Rathore was a respected and experienced doctor who abused his position of trust to assault these women when they were at their most vulnerable.
"Women who've suffered at his hands were left questioning 'did that really happen' and speculating 'perhaps it was medically justified' as they couldn't believe a doctor would act in such a manner.
"We know there were also concerns amongst some patients that they wouldn't be taken seriously and that their word wouldn't be believed against those of a medical expert.
"Well we believed them…and I would like to thank the women who were brave enough to report him and stop other women potentially suffering at his hands."