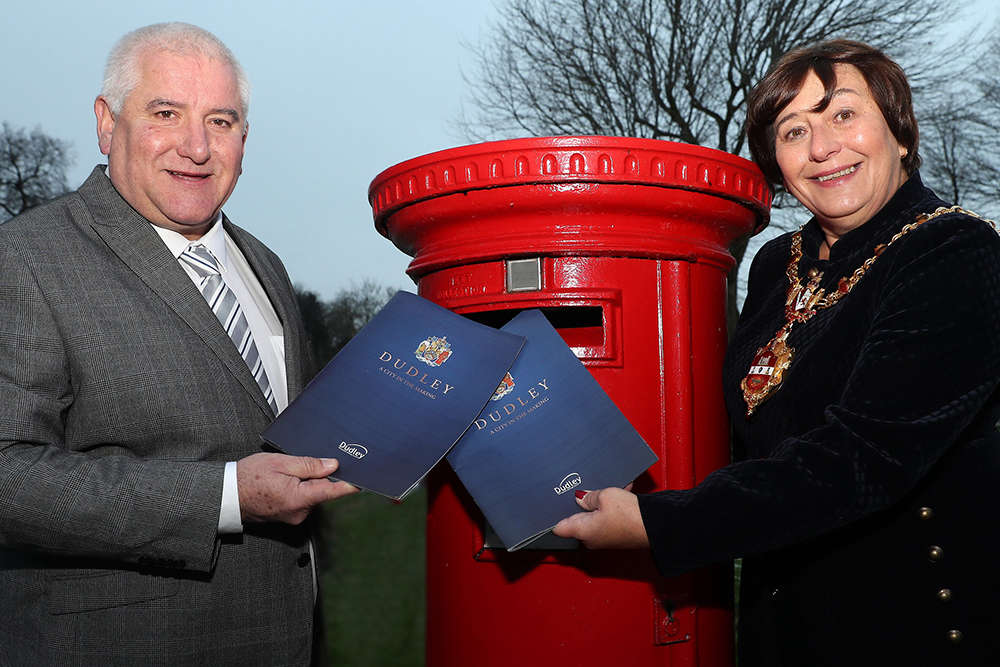 Dudley's bid for city status has been unsuccessful as eight new 'jubilee cities' are named across the UK.
The boroughs intention to put their name in the hat was made public on Black Country Day last year, with a number of councillors and dignitaries showing their support.
The leader of Dudley Council, Patrick Harley and the Mayor of Dudley, Councillor Anne Millward approved the weighty 60-page submission document in December. It contained 50 photographs of the best the borough has to offer, including a number picked from more than 500 sent in by residents of their favourite places. It also detailed Dudley's proud historic past, as well as exciting investment plans for a bright new future.
However, bosses at the Department of Culture, Media and Sport have decided not to confer the honour on Dudley, instead choosing 8 towns across the UK, including Colchester, Doncaster, Milton Keynes, Dunfermline, Wrexham, Bangor, Stanley and Douglas.
The government says that winning city status can provide a boost to local communities and open up new opportunities for people who live there. Previous winners Perth and Preston are examples of where the local economies benefited from their improved national and global standing. Culture Secretary, Nadine Dorries added:
"City Status is a huge accolade and I congratulate our eight brilliant winners. This competition showcases the best of Britain and the Overseas Territories and will act as a lasting legacy of Her Majesty The Queen's Platinum Jubilee."