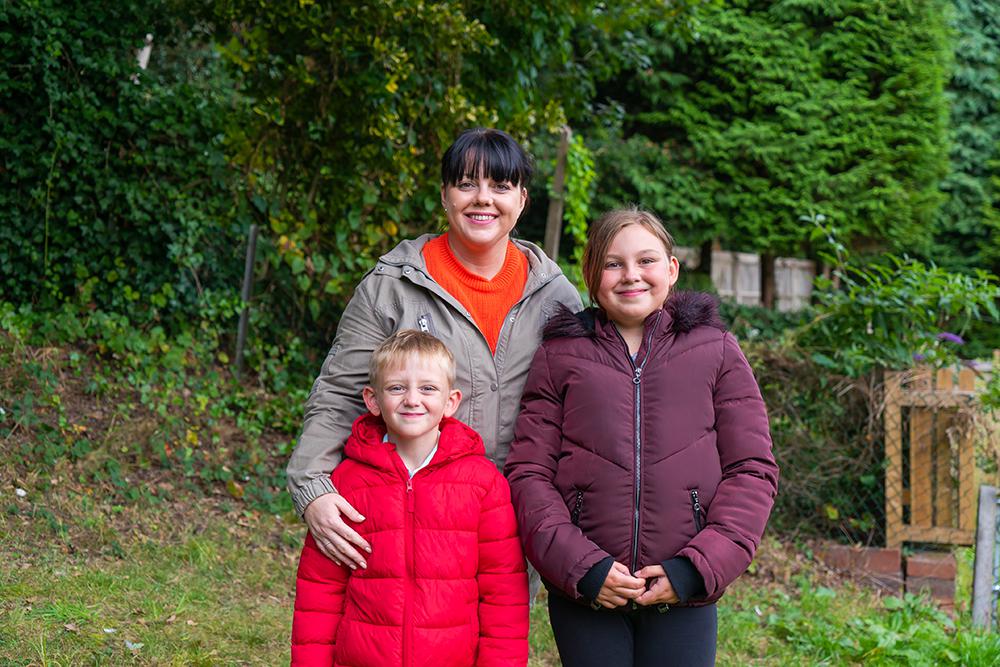 A woman from Brierley Hill, Dudley, who was diagnosed with young onset Parkinson's at the age of 34, is urging people to donate to find research breakthroughs for the condition.
38-year-old Nicky Doyle, is supporting charity Parkinson's UK's Christmas campaign to highlight the urgent need to find better treatments for everyone affected by Parkinson's. The campaign features a video of Nicky as she talks about the 'beautifully ordinary' moments in her life that are threatened by Parkinson's and makes everyday tasks a painful struggle.
Parkinson's is a progressive neurological condition for which there is currently no cure and it affects 145,000 people in the UK, including 12,329 in the West Midlands. The condition develops when nerve cells that are responsible for producing a chemical known as dopamine die. Dopamine allows messages to be sent to the parts of the brain that co-ordinate movement. With the loss of dopamine-producing nerve cells, these parts of the brain are unable to work normally, causing symptoms of Parkinson's to appear.
Nicky started to experience symptoms at the age of 21 when she noticed that her hands were shaking. She could not stand to wash up at the sink and when she went into the living room and sat down, she would shake badly. She would go upstairs and no matter what room she went into, she could not make the tremors stop.
She struggled to get a diagnosis for a number of years before asking for a DaTscan from her neurologist. Two weeks later, she got a call from the hospital and was officially diagnosed with young onset Parkinson's at the age of 34. Now, Nicky takes four tablets and a Ranitidine patch a day to control her symptoms, but no current treatment can stop, slow or reverse Parkinson's. Nicky said:
"I'm very grateful that my medication now works brilliantly for me, sustaining my daily life. It enables me to pick up my children, cook, clean, wash, iron and to do all the normal activities that anybody else would do.
"But if researchers found a new breakthrough or a new treatment that could slow down Parkinson's, it would mean the world to me. I want to be able to continue doing all these things for my children for as long as possible. The research team are unsung heroes and do pioneering work behind the scenes for people living with Parkinson's."
Claire Bale, Head of Research and Communications Engagement at charity Parkinson's UK, added:
"Parkinson's is unpredictable and comes with more than 40 symptoms, which can make every day feel like a struggle. Current treatments play a vital role in helping people like Nicky enjoy the moments that really matter, like spending time with her children.
"However, medication can only mask the symptoms, we desperately need new and better treatments that can slow down the devastating progression of the condition.
"Nobody should have to face Parkinson's alone - or without hope that one day we'll find something to stop Parkinson's in its tracks. Parkinson's UK rely almost entirely on public donations to support its work. We hope that we can continue to support more people like Nicky when they need us most and invest in research that will one day bring an end to the condition."
To back Nicky's everyday breakthrough, and the next big breakthrough in Parkinson's research, visit parkinsons.org.uk/donate to donate.