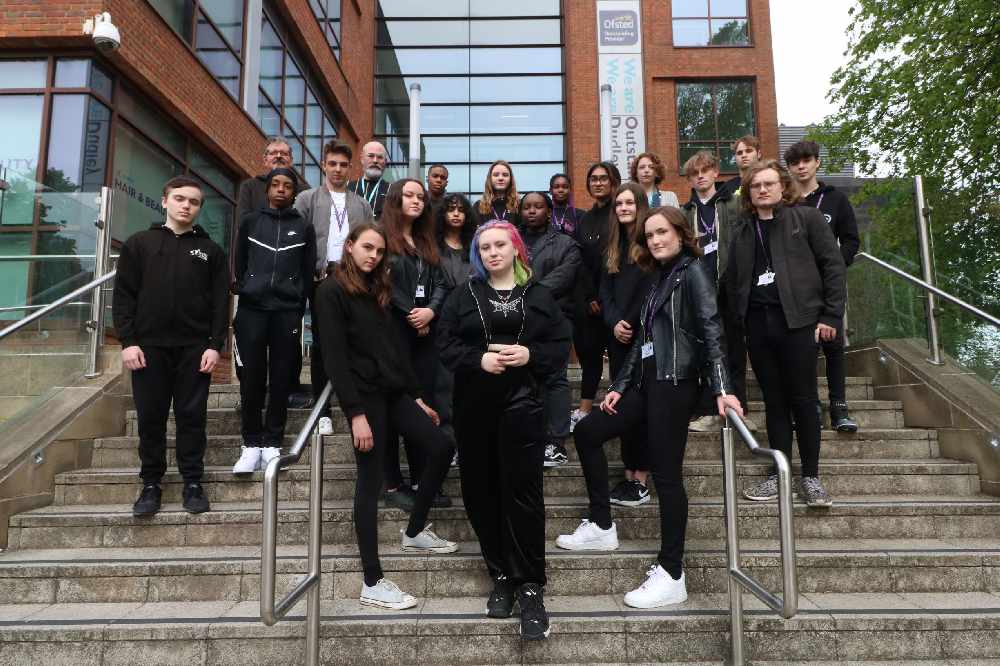 Dudley College Performing Arts from Dudley has been selected from 150 youth theatre groups across the UK to be profiled in the National Theatre's digital Connections Festival 2021.
Dudley College Performing Arts will perform Witches Can't Be Burned, a new piece of writing by Silva Semerciyan, which will be recorded and shared with participating students, schools and youth groups across the UK as part of the digital celebration of youth theatre.
Despite the challenges and disruption young people and theatres have faced due to the pandemic, this year 3,200 young people have taken part in Connections, performing ten specially commissioned plays from some of the UK's most exciting contemporary playwrights and exploring issues including climate change, mental health, racism and identity.
Youth theatre companies and school groups have brought these playscripts to life on stage, performing the new plays in live and digital festivals at 29 leading regional theatres across the UK. Ten companies have been chosen to have their performances recorded and shared with young people in September to showcase the brilliant work being produced across the UK.
Dudley College Performing Arts has participated in NT Connections since 2015, providing opportunities for a whole host of young actors, technicians, costume and graphic designers. Andrew Wilson, group leader at Dudley College Performing Arts said:
"It's difficult to express how brilliant NT Connections is. It has become a fundamental part of my students' educational experience. They learn and grow so much through this process that goes beyond their college and their course.
"Participation in Connections gives them a taste of what it means to work in this industry - the mind-set and dedication required to produce work of the highest standard possible. It also exposes them to new writing - an amazing privilege."
Alice King-Farlow, Director of Learning at the National Theatre added:
"We have been so inspired this year by the resilience and creativity of students and youth theatres participating in Connections and the brilliant performances – whether digital or on a stage - by thousands of young people taking place right across the UK are a testament to this.
"We are excited to showcase these ten productions to demonstrate the collective innovation and imagination of this year's participants, and hope to inspire more young people in the art of theatre-making".
Applications to take part in Connections 2022 are now open. To apply to take part, please visit nationaltheatre.org.uk/connections.