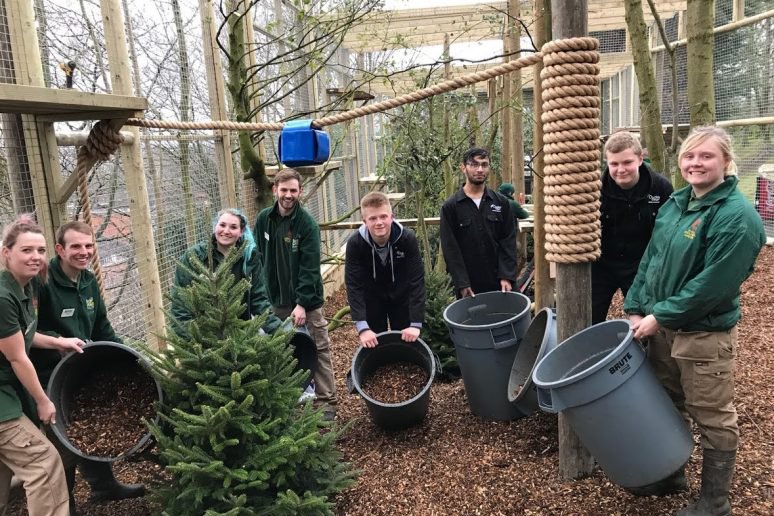 Keepers are putting the final touches to the snow leopard extension which is almost ready for the zoo's big cat pair to move into.
Teams from across the site joined forces with Dudley College students to spread 12 tonnes of wood chipping across the flooring in the extension of the enclosure in preparation. Curator Richard Brown, said:
"Unfortunately the recent weather has delayed the building work, but we're delighted it will be ready in time for our half term visitors. Taiga and Margaash have been keeping a very close eye on the progress over the last few months and we'll be letting them in to explore from next week."
The extended facility, which incorporates established foliage and trees, also includes newly planted greenery donated from Willowbrook Garden Centre in Bromsgrove, high wooden platforms and shelves, scratch posts, enrichment boxes and a huge monkey fist knot rope toy for the cats to get their teeth stuck into, which was made by Lower Primates Senior Keeper, Jodie Dryden.
The new-look enclosure, which has doubled the size of the leopards' outdoor space has been funded with the help of visitors through a sponsored Onesie Walk in 2016 as well as the 'Tea with Santa' event and individual donations.