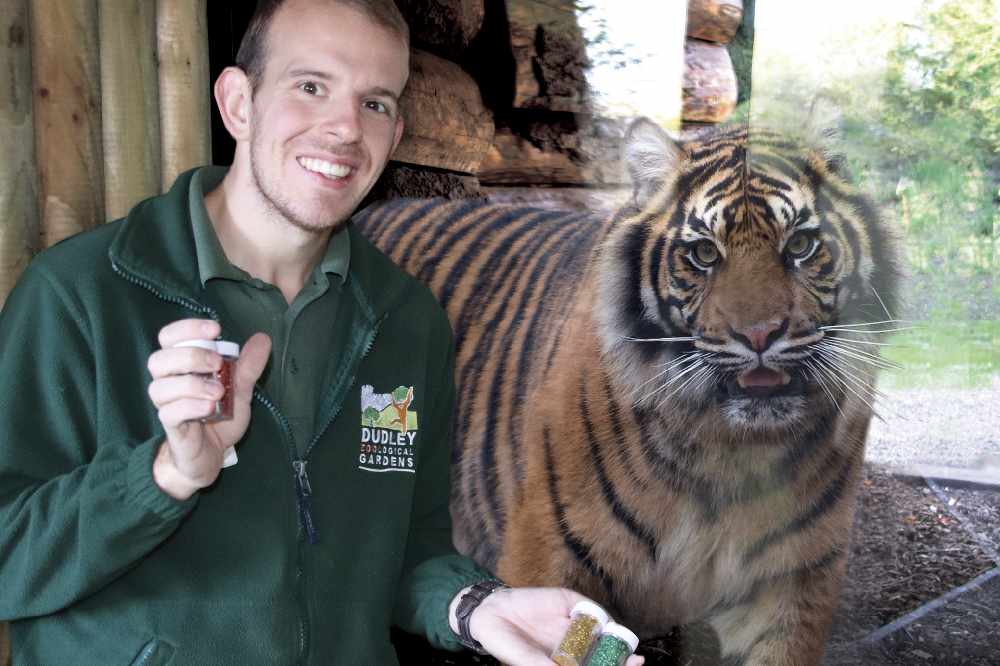 When keepers at Dudley Zoo needed to distinguish the faeces of Sumatran tigers, Daseep and Joao, they turned to edible festive glitter to help.
Staff are feeding nine year-old female, Daseep, chunks of meat sprinkled with the colourful cake decoration so they can spot sparkles in her samples. Acting Team Leader, Sam Grove, said:
"We're feeding Daseep the glittery meat chunks separately so we know only she's digested it.
"Faeces can tell us a lot about the health of the animal as we look at the consistency and patterns, but it's also a very useful tool for us to track her hormone levels too.
"Once we've collected her sample every few days we send it away to a veterinary laboratory, who check and record her levels.
"It's great for us to get a baseline so we can track any peaks and falls during her monthly cycle to determine if she's in heat and ready to mate.
"It's a simple, safe and stress-free way to monitor the health of our animals and she's none the wiser!"