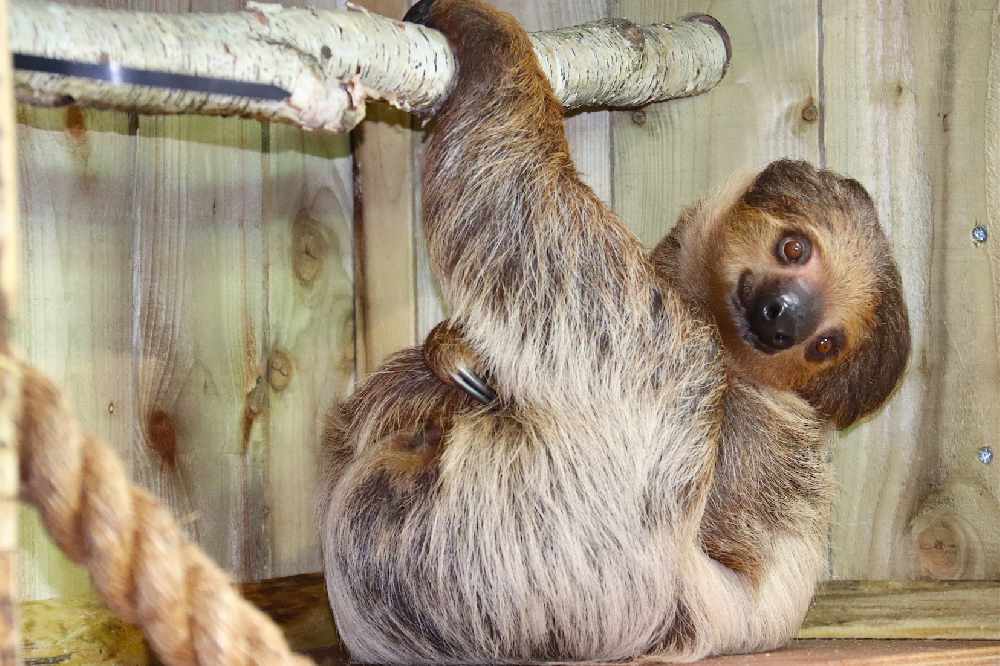 The Castle Hill attraction is the new home for Reggie the Linnie's two-toed sloth!
The three-year-old mammal has arived from Amazon World Zoo Park on the Isle of Wight just in time to meet summer holiday visitors and is a first for the zoo. Curator, Richard Brown, said:
"This is a species we've wanted as part of our expanding animal collection for many years so it's great we've been able to welcome Reggie and we know he'll be a very popular addition with our visitors.
"Hopefully in the future he will be joined by a female so we can be in a breeding position."
Reggie has joined a mixed small-primate exhibit, which includes a breeding pair of Coppery titi monkeys and Goeldi monkeys in the former indoor lynx enclosure, while a new purpose-built home is built nearby on the 40-acre site in the coming weeks.