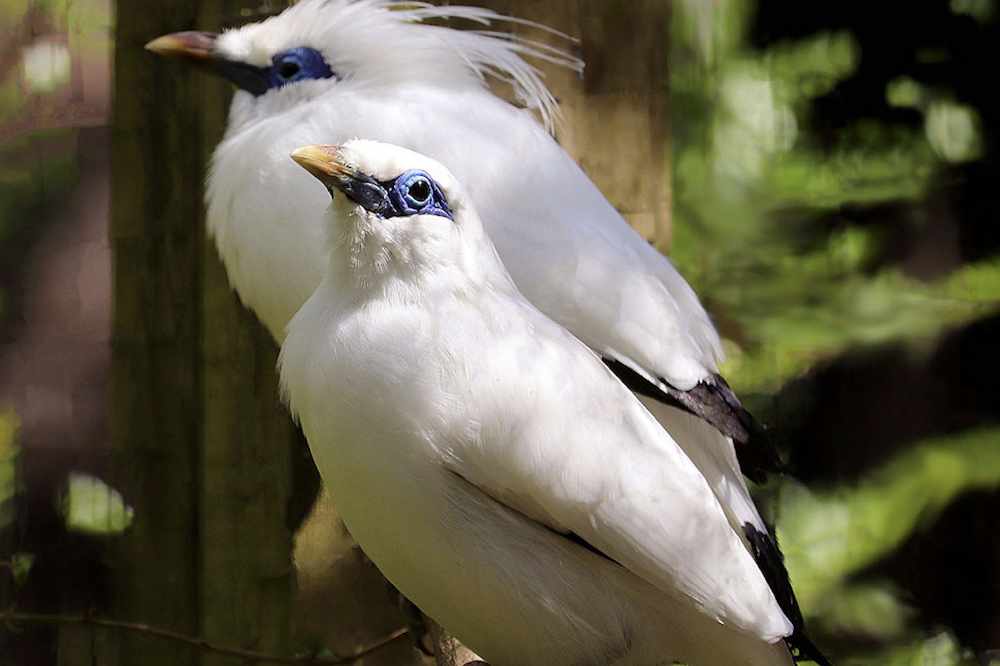 Keepers at Dudley Zoo are proud to be in a breeding position for the second rarest bird on the planet, following the arrival of a critically endangered female Asian songbird.
The 11 month-old Bali Mynah – one of the world's most iconic songbird species - has relocated from Heidelberg Zoo in Germany as part of a European Endangered Species Programme (EEP) to join its resident male. Birds Sections Leader Nicola Wright, said:
"We're delighted the female's here and the two have quickly settled together in the aviary so we're hopeful we can soon play our part in increasing the numbers of this critically endangered and beautiful species which find themselves on the brink of extinction."
Millions of Asian songbirds are illegally traded as caged pets or stolen from forests to take part in singing contests every year and it is estimated there are currently fewer than 50 Bali Mynahs left in the wild.
The Castle Hill attraction is in the second year of raising awareness and funds for the European Association of Zoos and Aquaria conservation campaign 'Silent Forest, Asian Songbird Crisis' which aims to save the endangered birds and to date has sent off more than $3,000 to the appeal to help tackle the crisis.