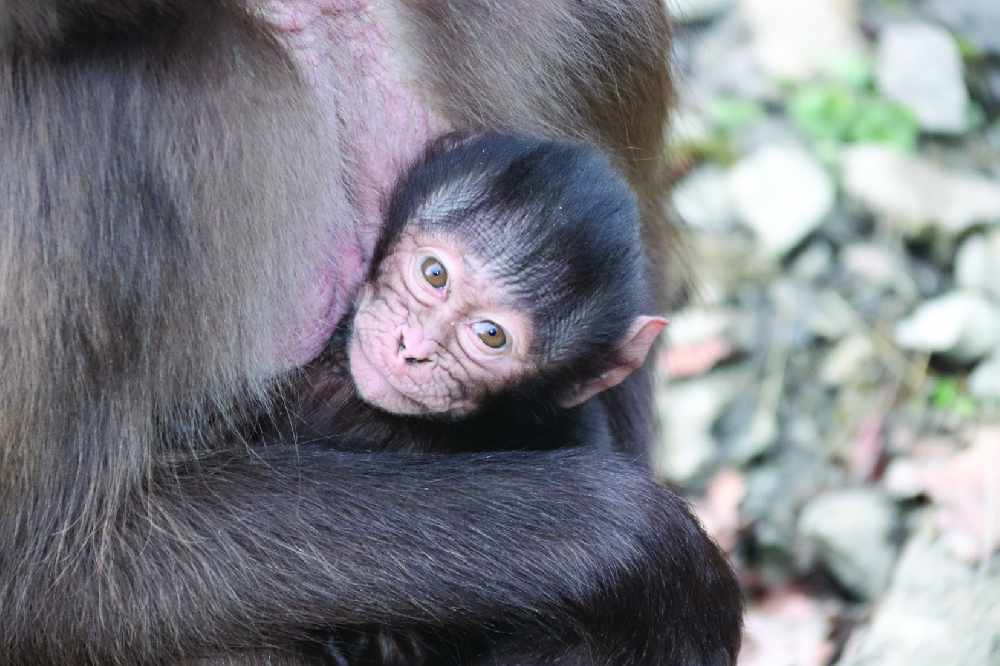 A gelada baboon has been born at Dudley Zoo, making it the first female born in the breeding group.
She was born on 25th January, the fifth birth overall in the group. Jodie Dryden, section leader at Dudley Zoo, gave an update on mother and baby. She said:
"She's thriving and mum, Tana, seems to be keeping her even more than she did with her firstborn son, Ambo.
"She is an experienced mum but it's her first daughter. She's quite shy at the moment so she is turning away and doesn't want us to see baby!"
The 'Baboons on the Bank' exhibit is part of the European Endangered Species Programme. The zoo said that the education it provides has the potential to help conservation and protection efforts both in captivity and in the wild.
The Castle Hill attraction has launched a poll on Facebook, where the public and visitors can vote on the name of the baby girl. Choices include names inspired from African cultures such as Kadida, Tullu and Amhara.
Listen to the full interview below: