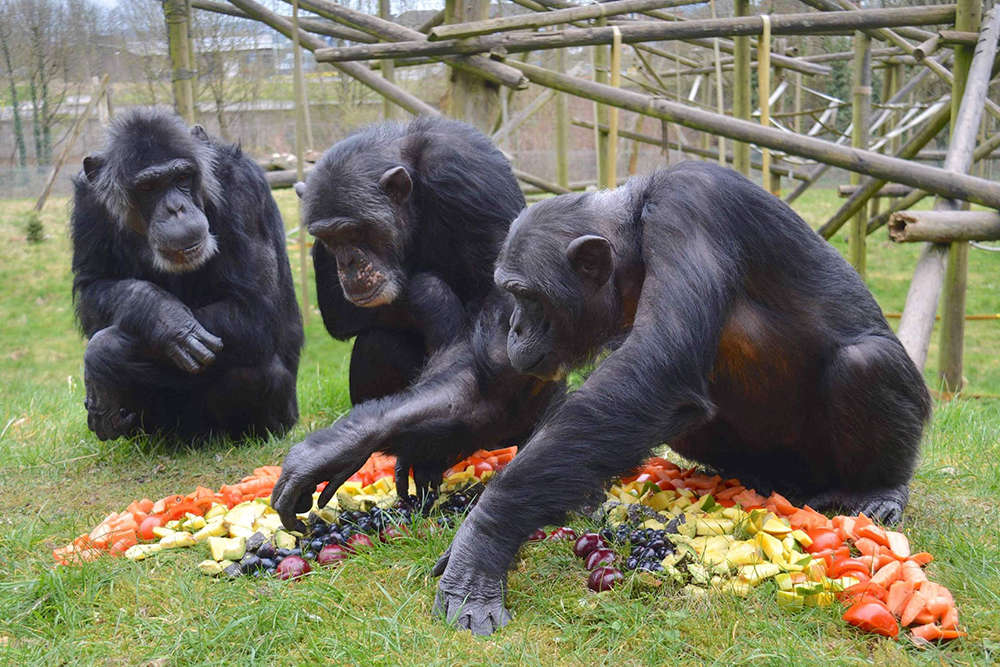 Chimps getting ready to Love Your Zoo
Love Your Zoo Week, which is organised by the British and Irish Association of Zoos and Aquariums, starts on 28 May.
There will be love-themed activities as staff highlight the conservation, education and research work the attraction's been carrying out for 85 years.
you can follow a trail around the 40-acre site for the chance to win an animal adoption and find out about the importance of zoos and conservation through a packed programme of animal talks and feeds.
There will be arts and crafts in the Farm Barn and its exotic animals will be enjoying rainbow-themed enrichment too. Zoo Director, Derek Grove, said:
"We're looking forward to welcoming half term visitors and getting the chance to showcase how your local BIAZA zoos are not only a great day out for the family, but also the significant role they play in helping ensure the survival of some of the world's rarest animals.
"This is not just through breeding programmes of which we here at DZC have had great successes this year, but through the funding and support of vital animal conservation projects around the globe."
In addition to the Love Your Zoo events running throughout the week, staff will also be celebrating World Parrot Day on May 31 as it raises funds for the World Parrot Trust with games, competitions and sales of limited edition prints of a hand-drawn portrait of the zoo's resident macaw, Charlie, by Trainee Keeper, Sophie Savage-Eccles.