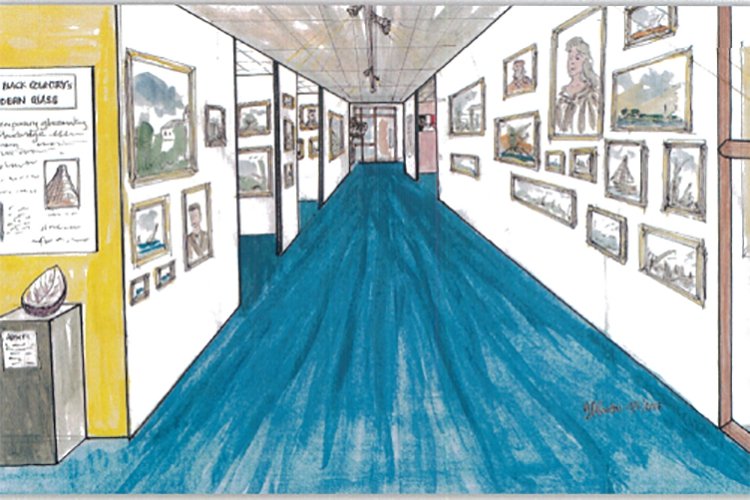 An artist impression to show some of the new layout
The new Dudley Museum and Art Gallery is taking shape with building work now complete ahead of the artefacts moving across.
New walls and layouts have been added to the Archives building in Tipton Road to make way for the collections which are currently in storage. Phase one, which was completed on Monday, also includes new state-of-the-art lighting and has also been completed ahead of schedule.
The new museum will boast a dedicated timeline for people to walk through the different periods of the borough's history which will include geology collections, dinosaurs and the glass making history. Education rooms are also taking shape along with study areas.
The old museum in St James's Road, Dudley, closed in December as part of a number of savings for the council. The new museum at the Archives will also have better parking and access to the galleries, and will be at the heart of the tourism hub at Castle Hill. Alan Lunt, strategic director for Place at Dudley Council, said:
"The new museum is already shaping up to be a real success story. The building work on the galleries is now complete and we are working on the security and layout before we bring the collections in.
"The next phase of the work is on track and will help us celebrate the rich history this borough has to offer. I'm sure people will love their new museum once it is all up and running later this year."
The new museum will be at the heart of the tourism hub at Castle Hill alongside the Black Country Living Museum and Dudley Zoo and Castle.