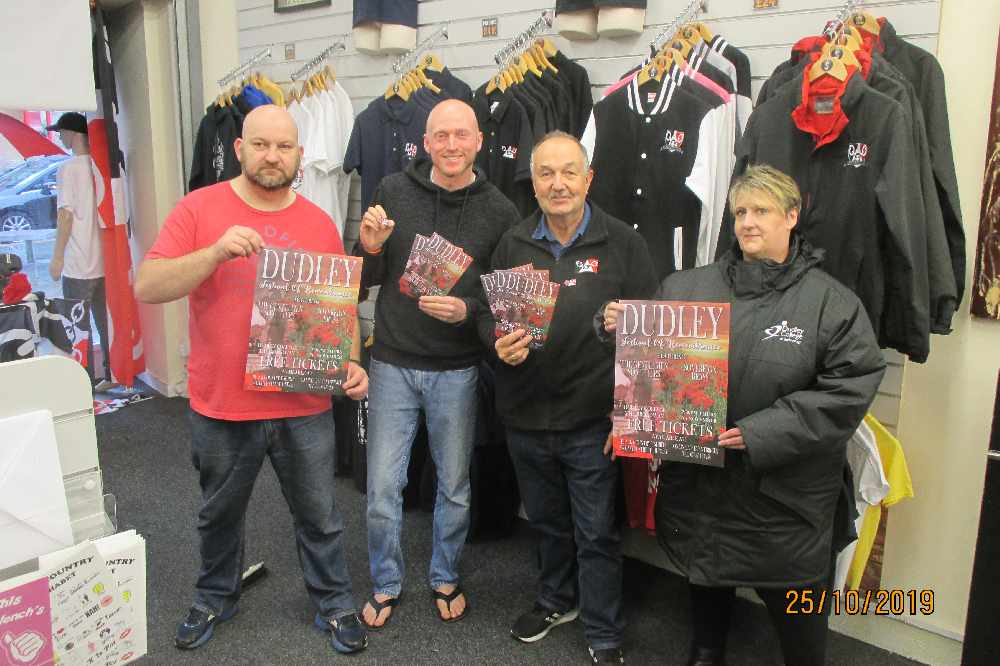 An annual Concert of Remembrance that was saved by a group of volunteers is heading for a full house on Thursday 7th November at Dudley College's Broadway Campus.
The concert will feature the Gentleman Songsters Male Voice Choir, Sovereign Brass and Dudley College students as well as the customary standard bearer parade and poppy drop service facilitated by Rev James Treasure from Top Church. Proceeds from the event will go to the Royal British Legion. Steering Committee member, Councillor Steve Waltho, said:
"This much loved event was saved at the twelfth hour following a media appeal for volunteers. We are indebted to them and also to Dudley College who have not only ensured that the event is free of charge but also engaged youngsters who are so important to the future of such events.
"We'd also like to sincerely thank Intu Merry Hill for sponsoring the event and Steve Pitts, proprietor of Black Country Tees in Dudley for producing a lapel pin with a poppy superimposed on the Black Country flag. It's proving very popular and is for sale at the shop in Dudley and also the Black Country Hub next to Primark in Merry Hill.
"We're really delighted that this much loved tribute to our brave servicemen and women is not lost to our Borough."
Although entry is free organisers have emphasised that it is very important that tickets are obtained to obviously control numbers attending. Tickets can either be obtained online by searching for 'Dudley Remembers' on Eventbrite.