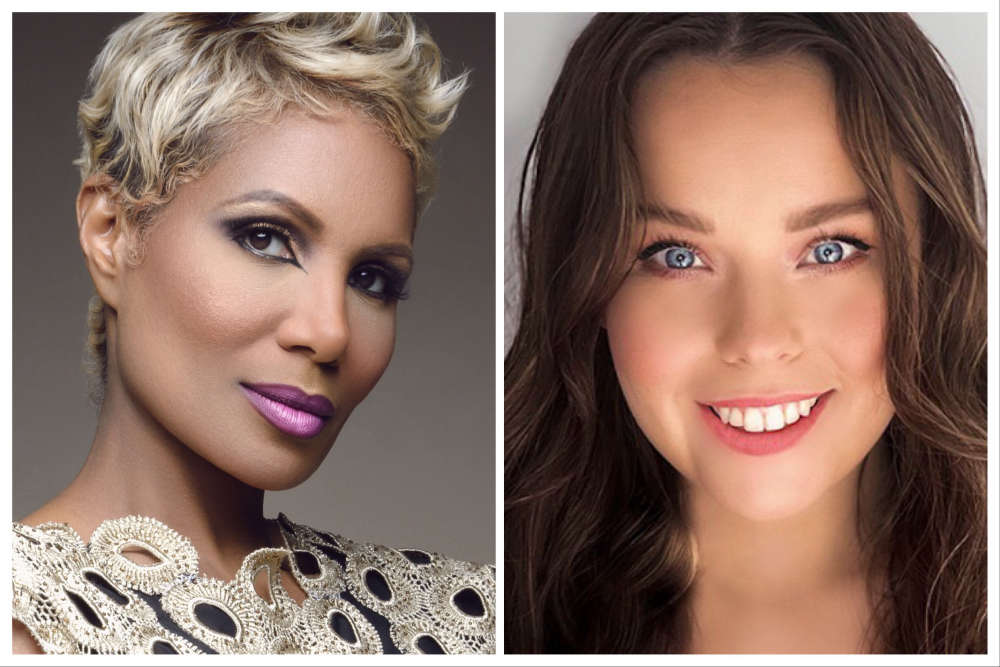 Wolverhampton Grand Theatre have announced Kingswinford-born CBeebies presenter, Evie Pickerill and Five Star vocalist, Denise Pearson will join the cast of Cinderella this Christmas.
They will star alongside the previously announced AJ and Curtis Pritchard as Prince Charming and Dandini when the show opens at the theatre this December.

Having grown up in Dudley, Evie has fond memories of Wolverhampton Grand. She performed at the theatre in her school days with West Bromwich Operatic Society before training professionally. On her return to the Grand and her first pantomime role, she said:
"I'm so happy to be in my hometown for Christmas! Panto is always such fun, but to be performing in front of family, friends and locals is a dream come true.
"I have been on the Grand stage once or twice before as a teenager, I was in awe of the theatre back then and can't wait to feel the same butterflies again this Christmas".
Evie studied BTEC Performing Arts at Thomas Telford school and then moved to Liverpool at the age of 18 to study acting at Liverpool Institute of Performing Arts. During her final year at LIPA, Evie had the idea of putting on the musical Shout. The show was such a success at LIPA, that it transferred to play at that year's Edinburgh Fringe. The show went down a storm and receiving five star reviews, it was performed again at the Fringe and in 2016 at the Royal Court in Liverpool.
Since 2018, Evie has been able to carry on her love of performing, in the CBeebies House and in the CBeebies Presents productions. Evie played Princess of the Clouds in CBeebies Christmas in Storyland (2020) and Juliet in CBeebies Romeo & Juliet (2021).
Denise Pearson is an English singer-songwriter and was the lead vocalist with the British pop/R&B group, Five Star, lovingly thought of as Britain's Jackson 5, which comprised herself and her four siblings. The group was created and managed by their father, Buster Pearson, in 1983.
Five Star had four Top 20 albums and 15 Top 40 singles in the UK, including System Addict and Rain or Shine. They also won the 1987 Brit Award for Best British Group. Denise added:
"I am delighted to be joining the beautiful cast at Wolverhampton Grand Theatre for the 2021 production of Cinderella as Fairy Godmother. I am so excited to see you guys and welcoming in a sense of normality and interactive fun again. Oh yes, we shall go to the ball!"

Adrian Jackson, Chief Executive & Artistic Director of the Grand Theatre said: "I'm delighted Evie will play the title role of Cinderella. Evie is home-grown and proudly represents the many performers who started their journey into showbusiness in local productions, right here at the Grand Theatre.
"She is known to millions of families on CBeebies and will be recognised by our very youngest of theatregoers – many of whom will experience the magic of theatre for the first time this Christmas.
"In Denise, we have a world-class vocalist and I know she will raise the roof with some great songs. Combined with AJ & Curtis Pritchard, our cast appeals to the entire family and I look forward to welcoming everyone to our very special Christmas pantomime."

Tickets for Cinderella, which runs from Saturday 4 December 2021 to Sunday 9 January 2022 are on sale now. They can be booked online at grandtheatre.co.uk.