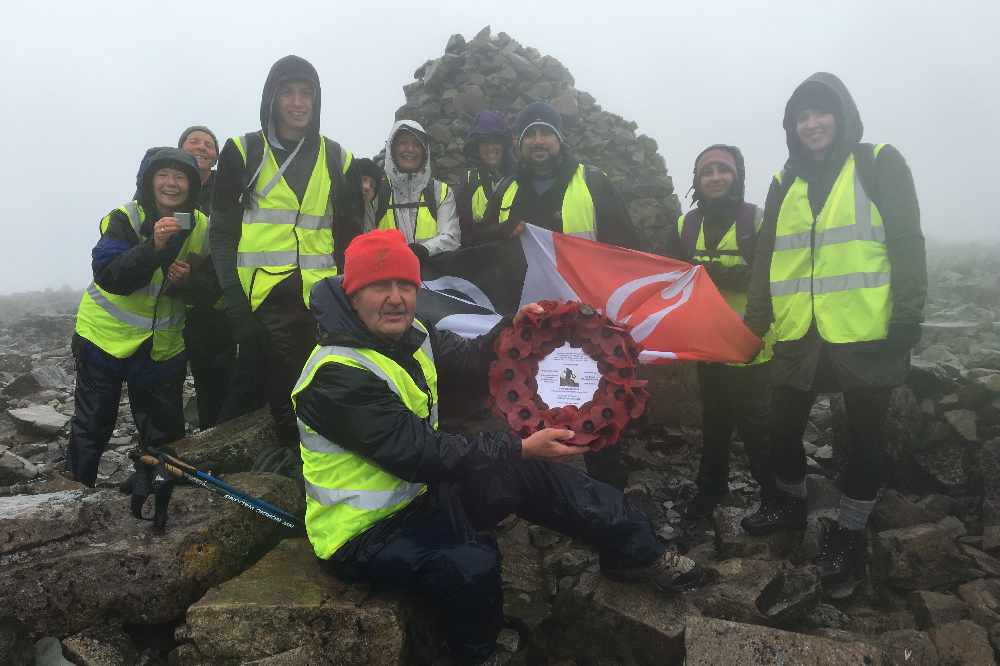 A Dudley Councillor is appealing for anyone who wishes to scale the highest mountain in the UK to get in touch as there are still places left on his annual pilgrimage to Fort William.
Cllr Steve Waltho is the Chair of the Bert Bissell Memorial Society which celebrates the life and works of legendary Dudley peace campaigner Bert Bissell. Bert started a young men's bible class in his fathers church in Vicar Street Dudley in the 1920's and always had a love of the outdoors.
He began taking groups of youngsters to Scotland and happened to be there on VJ Day in 1945 and led the party to the summit to commence the building of a peace cairn that today proudly bears the Dudley inscription and is recognised as the highest War Memorial in Britain. Bert went on to climb the Ben a staggering 107 times as well as receiving the MBE from the Queen, the World Methodist peace prize and also the very rare accolade of being awarded the Freemanship of two councils - Dudley and Lochaber. He was also instrumental in formally twinning Dudley with Fort William.
He died in 1998 and was buried in Glen Nevis cemetery and the link between the towns withered until early in 2014 when Ian Austin MP, Cllr Dave Tyler and Cllr Waltho got together to suggest rekindling the link. From a dozen enthusiasts in a minibus in 2014 there was a coach full of nearly 50 people last year including a contingent from the Gentleman Songsters Male Voice Choir of which Bert was a past President and Steve is a current member. Cllr Waltho said:
"Last year was unique in that it was 100 years since the end of the first World War, 40 years since the Songsters were the first choir in history to sing on the summit of Ben Nevis in 1978, 20 years since Bert passed away and our Society's 5th climb. We held a concert in the church in Fort William which was a wonderful occasion.
"To date I'd estimate that 60 people have climbed Ben Nevis since we started in 2014. Last year was also very special as a small group from the local YMCA climbed the mountain reflecting Bert's passion in inspiring youngsters to achieve."
This year, the group will leave Dudley early on Thursday 8th August returning on Sunday 11th August and they are inviting anyone with a bit of ambition to climb the UK's highest peak or for any other group of young people to accompany us to Fort William as there are still several places left.
Anyone interested in ticking Ben Nevis off their bucket list, as well as being part of a historic and informative visit to Fort William, can contact Steve for further details either by phone on 07703 308 463 or by e-mail by Friday 7th June.