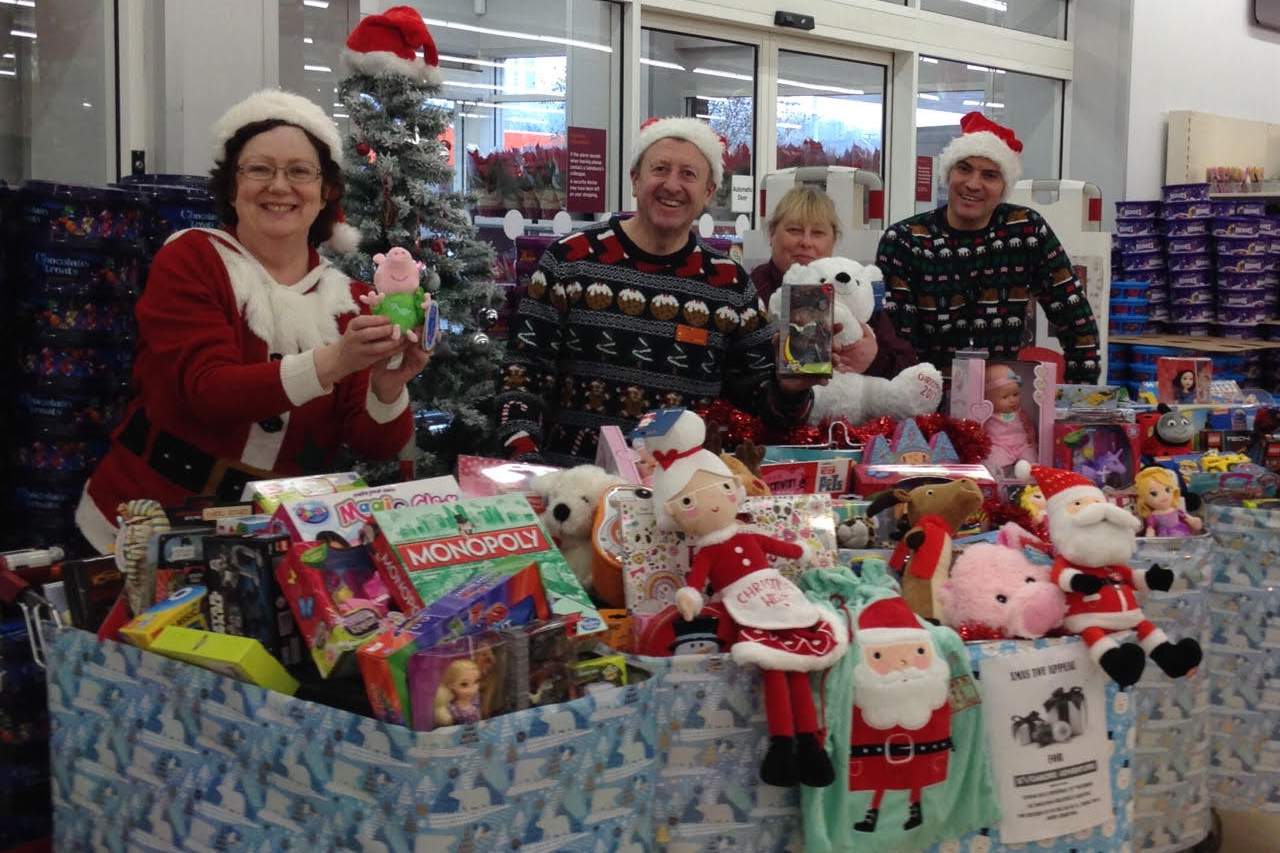 Staff and shoppers at Sainsbury's Amblecote have donated five trolleys full of toys to Sycamore Adventure Playground.
The store runs a Christmas collection each year and this year collected gifts from shoppers to donate to users of Dudley Council's Sycamore Adventure Playground.
This year, generous shoppers and Sainsbury's Amblecote staff donated more than 150 toys and gifts to youngsters in the borough, filling five shopping trolleys. The gifts will be used by visitors to the centre, which includes children with disabilities and special educational needs, looked after children and children from borough schools. Councillor Anne Millward, cabinet member for children's services, said:
"Sycamore Adventure Playground is a much loved centre, providing all children, whatever their background or educational needs, with the opportunity to play, explore and imagine.
"I'd like to thank Sainsbury's for running this scheme, which is set to benefit the thousands of local children who use the centre every year."
Keith Rogers, play service manager at Sycamore Adventure Playground, added:
"I am absolutely blown away by the generosity of the staff and customers at Sainsbury's Amblecote. I certainly didn't expect to have five trolleys full of toys! "This will really help as we will be able to give these to families who would not have had a visit from Santa this Christmas.
"Some of the art and craft materials will also be used to engage the thousands of children with whom we work each year. It's made my Christmas, what lovely people!"
Sycamore Adventure Playground is an award winning adventure playground situated in an area of significant deprivation in North Dudley. Since opening its doors in July 2010, the adventure playground has registered over 13,000 children and saw 23,000 child visits take place last year. At times the adventure playground will see 400 children playing there at one given time.
The adventure playground generates 70% of its running costs. A registered charity, Friends of Sycamore Adventure was formed in 2010. The group is made up of parents and professionals who have a common interest in the future of the adventure playground. Friends of Sycamore Adventure fundraise to ensure that money is available to develop the service further and ensure that it is an amazing, exciting and ever changing place for children to play.