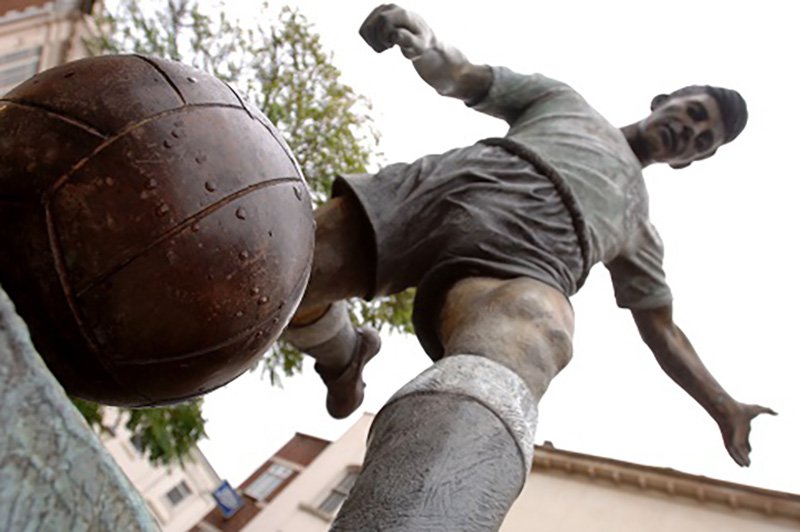 Trustees and supporters of the Duncan Edwards Foundation have been left dismayed after flowers laid in tribute were stolen within 24 hours.
The floral tribute was placed at the foot of Duncan's statue in Dudley Town Centre on Tuesday to mark the legend's 83rd birthday.
However they were found to be missing on Wednesday morning. Coordinator of the Duncan Edwards Foundation, Rose Cook-Monk, said:
"We always lay flowers at Duncan's statue for anniversaries and special occasions and this year they were placed by Tracey Smith, who is portraying Duncan's mum in our new play.
"My heart sunk when I noticed they had been stolen, this is the first time flowers have ever been removed from Duncan's Statue and it fills me with sadness."
Anyone who wants to find out more about the Duncan Edwards Foundation and the work they do can visit duncanedwardsfoundation.co.uk.