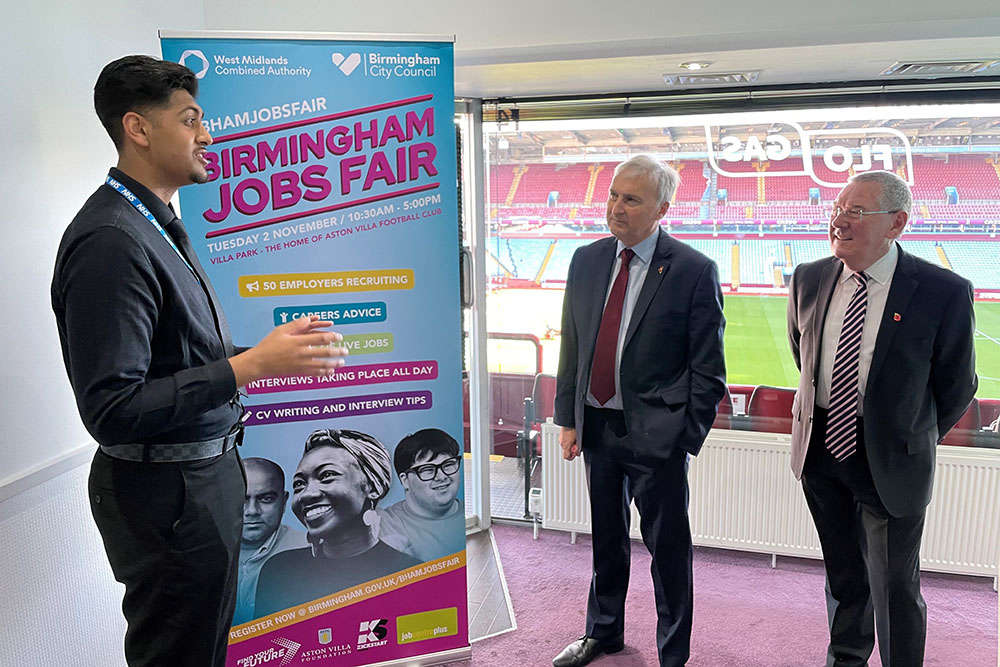 Hundreds of people have taken the first step towards securing a new job or training opportunity following the Birmingham Jobs Fair at Villa Park.
The event attracted more than 1,000 job seekers and 63 employers and two weeks on, with data still being collated, 250 people have already been confirmed as securing a job or training place.
But hundreds more are awaiting the outcome of applications and interviews while employers are still sifting through scores of CVs - meaning that more than half of the 1,007 attendees are likely to end up in work or training.
Big name employers recruiting on the day included Greggs, B&M, getir, West Midlands Police and the NEC Group – the overwhelming majority arrived with at least 25 local vacancies to fill.
The jobs fair was co-organised by the West Midlands Combined Authority and Birmingham City Council with a wide range of partners including JobcentrePlus and the Aston Villa Foundation. Andy Street, the Mayor of the West Midlands and chair of the WMCA, said:
"The Birmingham jobs fair proved that although our region was hit incredibly hard by the pandemic, there are still thousands of jobs available and eager people looking to fill them.
"It is incredibly encouraging to hear how people walked away from Villa Park with a job offer in their hands, with nearly 200 now having secured a job or training place.
"This shows the power job fairs can have, and why I have made a commitment to hold one in every borough of the urban West Midlands as part of my 100k jobs plan.
"There are more vacancies than jobseekers currently in our region, and so I would encourage everyone who is looking for work or worried about their future to see what is out there for them – including upskilling and retraining opportunities funded by the WMCA."