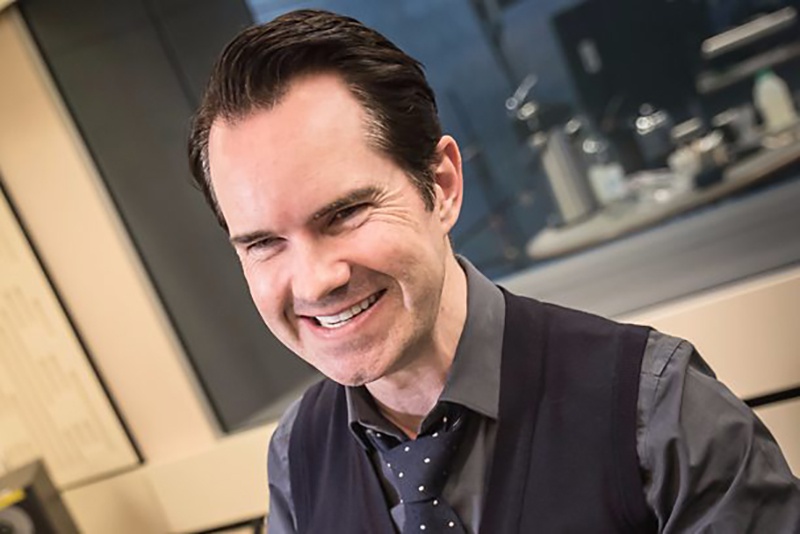 Jimmy Carr has added an unprecedented fifth Dudley date to his current UK tour, it has been revealed.
The TV comic has already performed four sold-out dates of his latest show, Terribly Funny, at Dudley Town Hall this year, with two in May and two in September. He has now added a fifth date, and will be back at the St James's Road venue on Friday 31st January.
The hugely popular comedian is one of the world's most recognisable stand-ups and is the host of programmes such as 8 Out of 10 Cats Does Countdown, The Big Fat Quiz of the Year and Comedy Roast. Rupert Knowlden, manager of Dudley Town Hall, said:
"Off the back of four sold out performances with us already, we're excited to announce an unprecedented fifth show with Jimmy Carr at Dudley Town Hall.
"Jimmy is one of the world's most popular stand-ups and his 'Terribly Funny' tour show is certainly proving a massive hit with audiences in the Black Country."
Tickets cost £29.50 and are available online from boroughhalls.co.uk or by calling the box office on 01384 812 812. Doors will open at 6pm, with the show starting at 7pm.
At Dudley Town Hall, Jim Davidson, Dave Gorman, Roy Chubby Brown, Frank Skinner, Lenny Henry, Chris Ramsey and David Baddiel are all due to bring tour shows in the coming months.
Other upcoming comedy shows at Stourbridge Town Hall include Inspector Drake & The Black Widow – a comedy whodunit play from the creators of Doreen – on Friday October 11; and Mitch Benn on Saturday March 14. Regular Kum-n-avaloff comedy nights run at the hall on the first Thursday of the month.