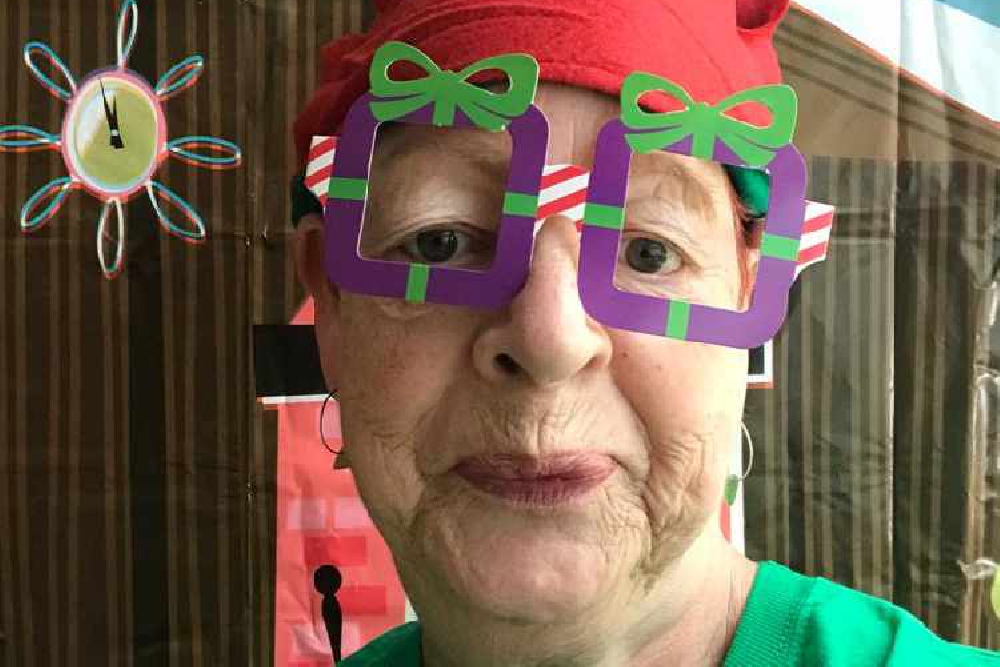 It's been a tough year for many, but Alzheimer's Society supporter, Jo Brand is determined to help spread some festive cheer.
The comedian wants people across the West Midlands – where more than 70,000 people are living with dementia – to pop on a pair of elf ears, pull up their festive tights and shake a leg in some jolly jingle-bell slippers on Elf Day to raise some much-needed smiles and funds, helping Alzheimer's Society reach as many people as possible affected by dementia, now more than ever.
The charity's Elf Day falls on Friday 4 December – but you can hold your own dress up day and let your elf out to play at any time through the month. If you need some inspiration, suggestions from the charity include hosting a Christmas Quiz online, jingling your way through a Zoom team meeting (whilst making sure your boss wears the 'head elf' badge!) and swapping your chef's hat for an elf hat and having a Christmas bake-off.
You can also join the Alzheimer's Society's Virtual Carols on Thursday 17th December. Singing can improve brain activity, wellbeing and mood, so this is a perfect event to share with and make memories for loved ones living with dementia. - tickets are free, however a donation is welcomed. You can find them online at alzheimers.org.uk/carols.
You can sign up for your free fundraising pack at alzheimers.org.uk/elfday where you'll also find lots of other ideas and support.