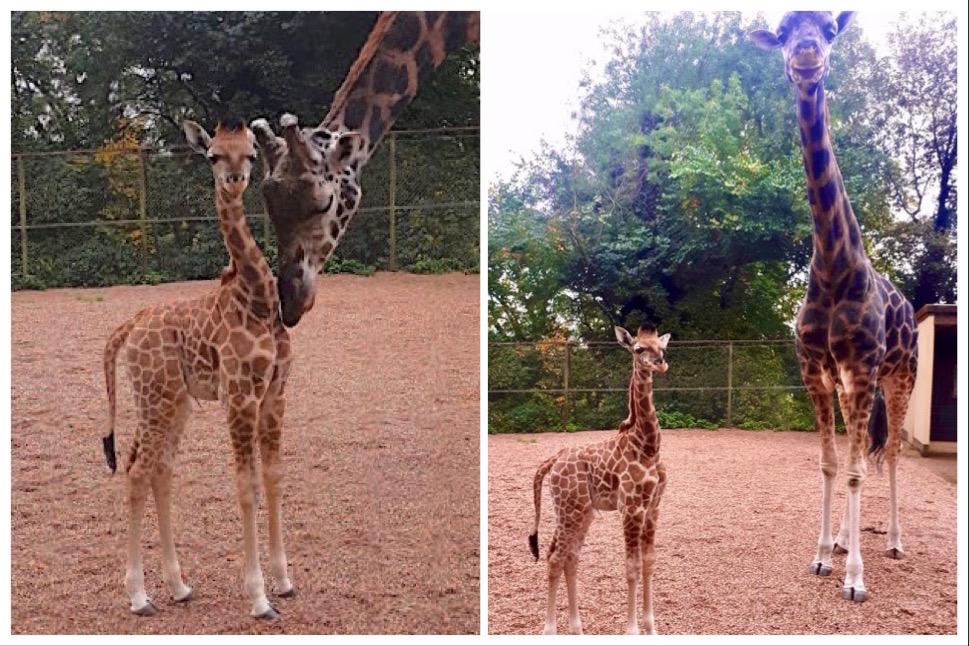 Yesterday saw the zoo's male giraffe, Kubwa, turn 19 with keepers giving him a special gift a little early, as he met his new daughter, Kira, for the first time.
The introduction couldn't have gone better, with keepers capturing the special moment on camera. Assistant Curator, Jay Haywood, said:
"Since Kira's birth a month ago, Dad has been kept separated from the girls, to allow Mum and baby to bond. He has been able to see Kira inside the house since she was born, so he knows there's been a new arrival.

"We need to make sure introductions are gradual, as she's so tiny alongside her six-metre tall dad, so initially we allowed all three out together for a short while and it was lovely to see Kubwa come straight over to Kira and give her a nuzzle."

Visitors to the zoo are reminded that they can attend a 12;45pm giraffe talk and feed where you can wish Kubwa many happy returns.