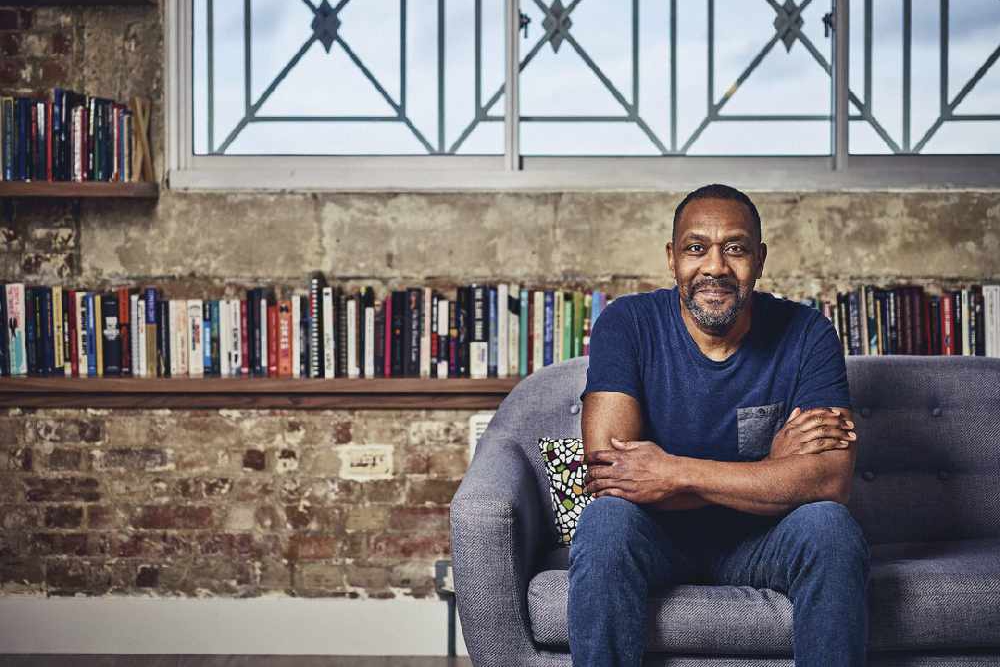 Channel 4 has committed to a series of legacy announcements driven by research from Birmingham City University's Sir Lenny Henry Centre for Media Diversity.
.Diversity and inclusion must be 'non-negotiable' if major television broadcasters are to achieve better representation on and off-screen, found the research by the University's Centre.

The new independent study, published today, reviewed the impact of the pioneering Channel 4 Black to Front Project, as well as the makeup of the broadcaster's workforce outside London.

A 'critical mass' of Black and Asian commissioners and independent production companies is essential to changing behaviour and empowering 'diversity of thought', the LHC Beyond Black to Front report recommended, along with recognising the importance of representation behind the camera.

Black to Front, a day of programming which took place on Friday 10 September 2021, featured 100% on-screen Black representation and attempted to maximise Black representation in production and led to Channel 4 committing to commissioning new or more representative programming content.

At least 20% of Channel 4's editorial decision-makers - Commissioning Editors and Commissioning Executives – as well as the most senior team members are from ethnically diverse backgrounds. Report co-author Marcus Ryder MBE, Visiting Professor at Birmingham City University and Head of External Consultancies at the University's Sir Lenny Henry Centre for Media Diversity, said:
"Our Black to Front report proves that when diversity and inclusion are set out as a non-negotiable priority, major media organisations are able to deliver results.

"We are encouraged by the fact that Channel 4's Black to Front project has proved to be bigger than just one day. The broadcaster has clearly taken the lessons that it learnt from the process and is implementing policies that should make it more diverse and inclusive, and hopefully improve diversity throughout the industry.

"The next stage in improving diversity must be recognising, monitoring and eventually setting targets for intersectionality. We are heartened to see that Channel 4 is leading the way in this.

The Beyond Black to Front report recommended that the direct and indirect workforces of national broadcasters or large media organisations with multiple bases spread across the UK, such as Channel 4, should be the same as the general demographic in the UK, or at least the regions in which they are based.

In its findings, LHC advises broadcasters to encourage third party suppliers to annually publish how much of their respective third-party workforces meet one, two, three, four, five or more under-represented groups, as well as leading by example via equitable recruitment practice. Ian Katz, Chief Content Officer at Channel 4, added:
"The Black to Front Project was always about trying to create sustained change in the industry rather than just one day of striking content and we've already recommissioned several shows pitched as part of the project.
"Plus, we've made ambitious commitments to increased spend with ethnic minority-led companies and made genre by genre commitments to commissioning ethnic minority-fronted programming.

"Today we are doubling down on our pledge to drive change behind the camera with a new set of off-screen diversity targets for all our productions, and a commitment to do all we can to help our indie partners broaden their talent networks and open up our industry to all.

"We are very grateful to the Lenny Henry Centre for their recommendations on how we can achieve this, and will be announcing further plans for more production sector support in coming weeks."

Since its inception almost two years ago, Birmingham City University has funded nine key research projects through its Sir Lenny Henry Centre for Media Diversity.

The Centre has published important research findings, examining the portrayal of Black people in UK documentaries, the use of the term BAME in broadcast media, and how entertainment trade unions should provide better support for their members of colour.

The Beyond Black to Front report, produced by the Sir Lenny Henry Centre for Media Diversity at Birmingham City University, is available to read here