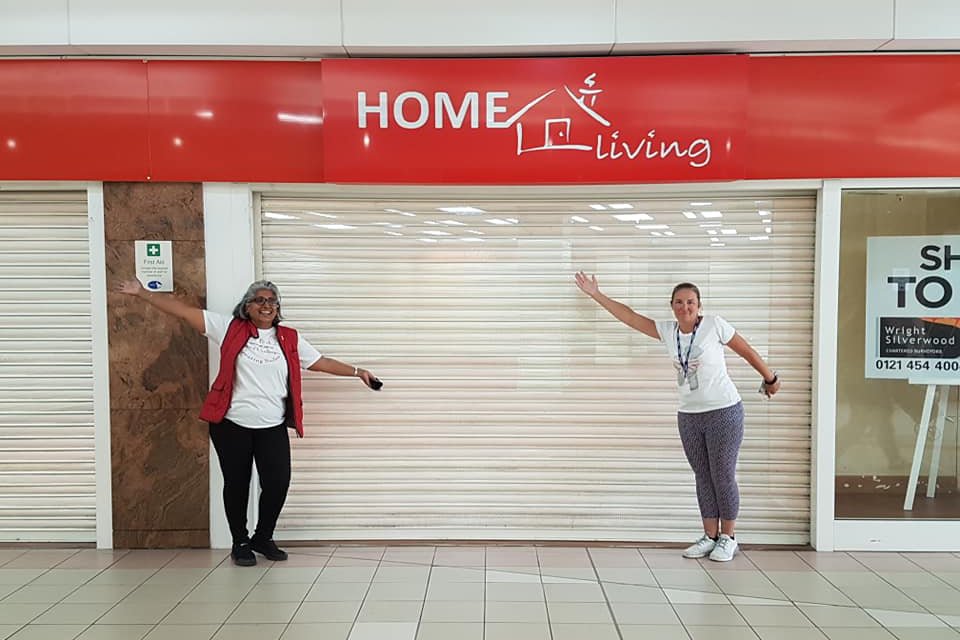 This month, '4 Steps To A Smile' will be relocating their Walsall base to the Saddlers Shopping Centre.
Last month the centre announced the completion of four new lettings to a mixture of independent retailers and community organisations. One of these new lettings was made to Four Steps to a Smile, who are relocating their Walsall base to Park Mall near the train station.
Established in 2001, Four Steps to a Smile began with a simple mission, that no child should go without. The charity provides emotional and practical support to women living in refuges with children.
It is thought that cases of domestic violence have increased by 20% during the lockdown, as many people are trapped at home with their abusers. The vital service 4 Steps to a Smile are providing will provide help and support to those in Walsall. The retail outlet will be opening on Saturday 26th September, offering a selection of pre-loved clothing items and accessories. Founder, Linda Sandhar-Haynes, said:
"We're really looking forward to opening the outlet and embracing all that the local community and Saddlers has to offer. The vision that we have for the outlet is one of pride - and much more than a charity shop.
"The outlet will be a retail outlet for pre-loved items and a community hub where we will signpost people to different services that are available in the community amongst other things. Anyone that wants to come in for a chat is welcome, and we will make time for this."