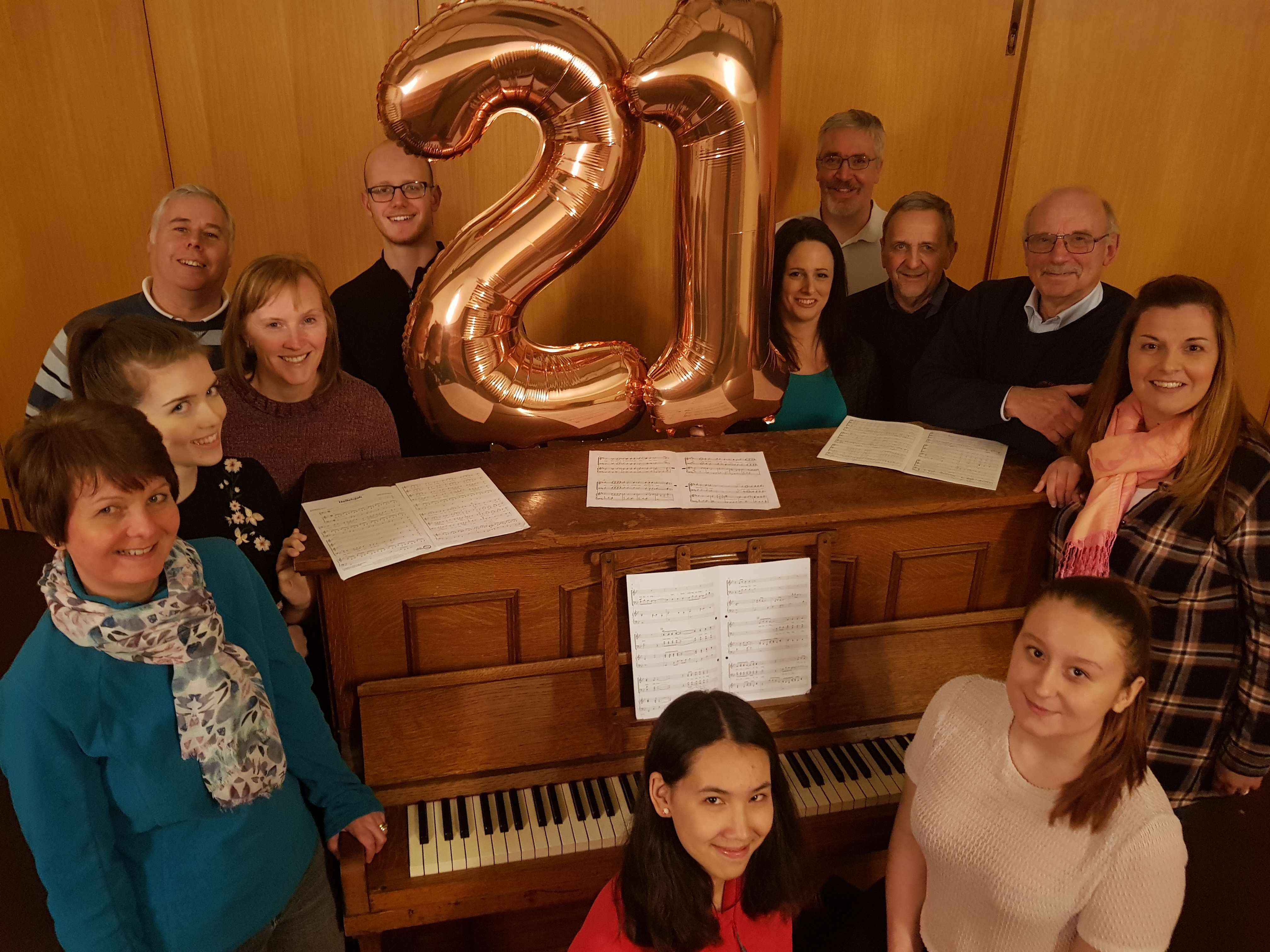 Voices In Harmony, a community choir based in Cradley Heath, celebrate their 21st anniversary in 2018 and will be performing at their very own birthday party next month.
The choir was setup in 1997 by musical director Stephen Bradley and is almost 70 strong. They are a mixed ability choir and attract singers from across the age ranges.
To celebrate in style, they have invited some friends to join them at Dudley Town Hall on 12th May for a multi-choir extravaganza. Members will be joined by other Black Country choirs, including; The Gentlemen Songsters, Colla Voce and Viva Musica with the event hosted by TV and radio stalwart, Don Maclean MBE. Proceeds from this concert will go to Mary Stevens Hospice in Stourbridge.
This event will see over 120 singers performing together for the first time, with the concert also set to be broadcast on Black Country Radio.
Tickets are available from the Dudley Town Hall Box Office or by calling Melanie Fletcher on 07702 997320.
For more information about Voices in Harmony and how you can get involved, head to their website - vihchoir.org.