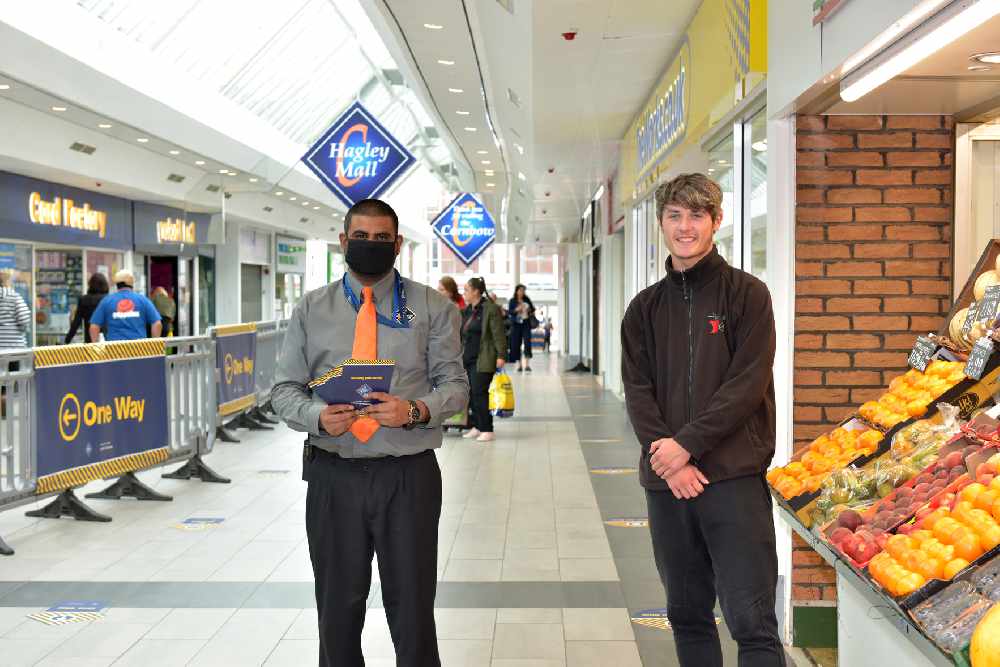 The Cornbow Shopping centre – one of the few to remain open throughout the pandemic – has been rewarded with a string of shop lettings.
Adrian Oliver, director of Tansor REC which owns The Cornbow said: "Two stores have renewed their leases; 'Fruit Deli' (which has remained open throughout lockdown) and 'A Write Card' who originally opened their doors in the Cornbow 15 years ago.
"Plus, a new name comes to the Cornbow as Hays Travel have confirmed it's taking over the former Thomas Cook store.

"These latest commitments are testimony to the loyalty of The Cornbow's shoppers as well as the power of a well-run, convenient, shopping mall to weather difficult trading conditions - We've heard that we had more people through The Cornbow than Merry Hill in the lockdown!"
Over half of the Cornbow's retail space - including Poundland, Heron Foods, B&M Bargains, Holland & Barrett, Savers, the Fruit Deli and Alan Warwick the butcher, all anchored by Asda – have continued to trade as essential front line services. Asda continues to offer three hours of free parking as well.

All these factors combine to make the Cornbow 's slogan 'serving you safely' ring true.

Halesowen's primary shopping destination is one of the safest places to shop for groceries and suitable for even the more nervous shopper as well as approved by Public Health Dudley. Adrian added:

"I'd like to commend the management. Eve and her whole frontline team including every member of the security, cleaning and retail teams have coped so admirably at this difficult time.
"The majority of shoppers understand and support the social distancing measures. Initially, some people struggled to cooperate at first but often that was because it's such a huge change. Keeping people safe – our team as well as shoppers - has always been our top priority.

"Covid-19 is a big test. Despite everything, the Cornbow has continued to shine through that test which is why people still like to shop here and that's reflected in our healthy line-up of retailers. Thank you Halesowen!"