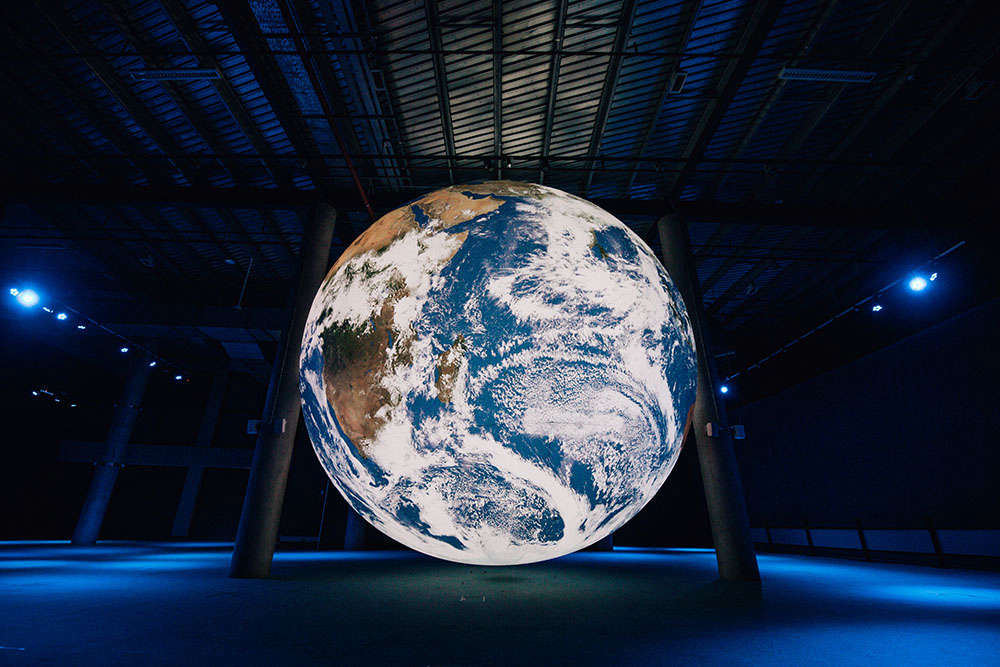 Award-winning events and conference venue, Millennium Point, is set to unveil a major new art installation next year which celebrates the wonder of planet Earth.
Gaia, a large-scale touring artwork by UK artist Luke Jerram, will be on display at Millennium Point from 1 February to 28 March 2022.

Created from detailed NASA imagery of the Earth's surface and measuring seven metres in diameter, Gaia invites visitors to appreciate the beauty and majesty of our planet on an awe-inspiring scale.

The artwork is 1.8 million times smaller than the Earth, with each centimetre of the sculpture depicting 18km of the Earth's surface.

The artwork will be on display in Millennium Point's impressive atrium, suspended from above and slowly revolving, giving visitors the chance to view the Earth from every angle as never before. The artwork will be accompanied by a specially created surround sound composition by BAFTA award-winning composer Dan Jones. Abbie Vlahakis, CEO at Millennium Point said:
"We are absolutely delighted to display Luke Jerram's Gaia artwork at Millennium Point. Gaia is a true celebration of planet Earth and the artwork compels us to think about the place we call home from a completely new perspective.
"Following the COP26 global climate summit, and as the natural world faces a crisis like never before, the world's attention is focused on conserving our planet for future generations.
"Looking up at Gaia, you can't help but feel over-awed by the colossal scale of Earth and inspired to do all we can to protect it."

The Gaia installation will be accompanied by an exciting public engagement programme, which aims to shine a light on the actions we can all take to help protect the planet. The artwork will also provide a jaw-dropping backdrop to conferences and private bookings, with a full events schedule to be announced in the New Year. Abbie added:
"Gaia has been displayed across the globe - from Rome to Shanghai - so we're thrilled to be bringing it to the very heart of Birmingham so that people across the region can enjoy this incredible artwork up close."

Millennium Point is an award-winning public building and conference and events venue in the Eastside of Birmingham city centre, committed to supporting STEM-related projects, initiatives, and organisations across the West Midlands.

For more information and to plan your visit or event during the installation, you can visit millenniumpoint.org.uk/gaia