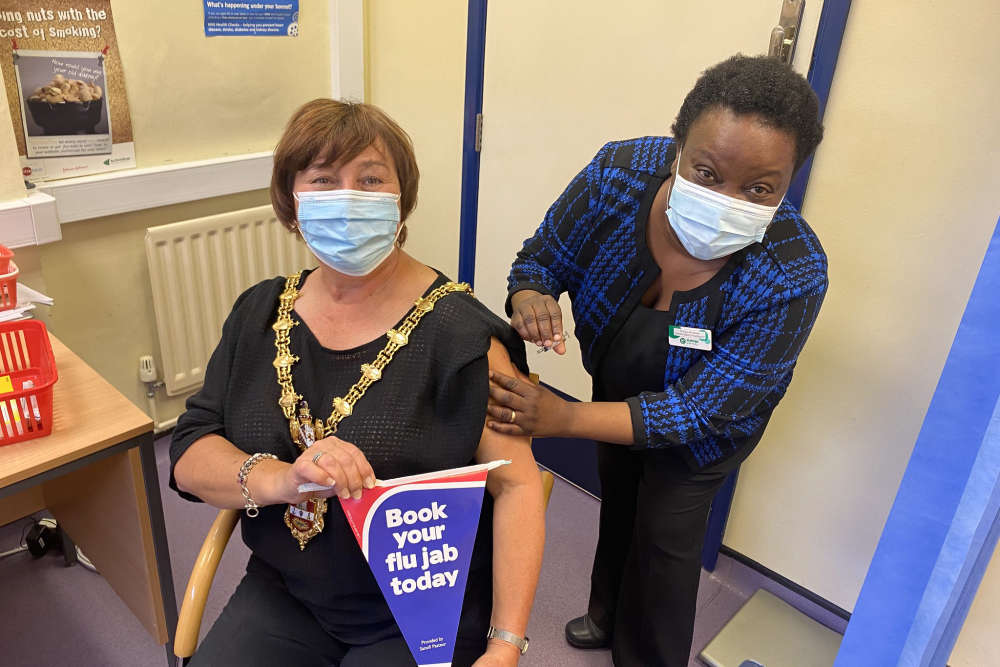 The Mayor of Dudley has had her flu jab at a Dudley pharmacy and she is encouraging others in the borough to get theirs too.
All adults can book a flu jab with their local pharmacy including those who are eligible for a free NHS vaccine.
Those eligible for the free flu vaccine include children aged two to 15, those aged six months to under 50 years in clinical risk groups, pregnant women, people aged 50 years and over, people in long-stay residential care homes, carers, close contacts of immunocompromised individuals and frontline health and social care staff.
Most eligible school children are being offered the nasal spray vaccine at school. Parents and carers should expect an approval form from their child's school. Councillor Anne Millward, Mayor of Dudley, said:
"We all know there may be a difficult winter ahead but by taking a flu vaccine, as I have today, people can do their bit to protect lives, livelihoods and the NHS.

"The vaccines are the most effective way to boost your natural immunity and protect ourselves from these viruses. Flu is serious and even though people may have had their covid vaccines, Flu is a different virus and can still be serious."

Councillor Nicolas Barlow, cabinet member for public health, said: "Flu and Covid-19 can both be life-threatening and spread more easily in winter, when we are all crowded together inside.

"The autumn to winter flu vaccination and COVID-19 boosters will be critical for our communities this year and I would urge anyone called up for a vaccine to take it."