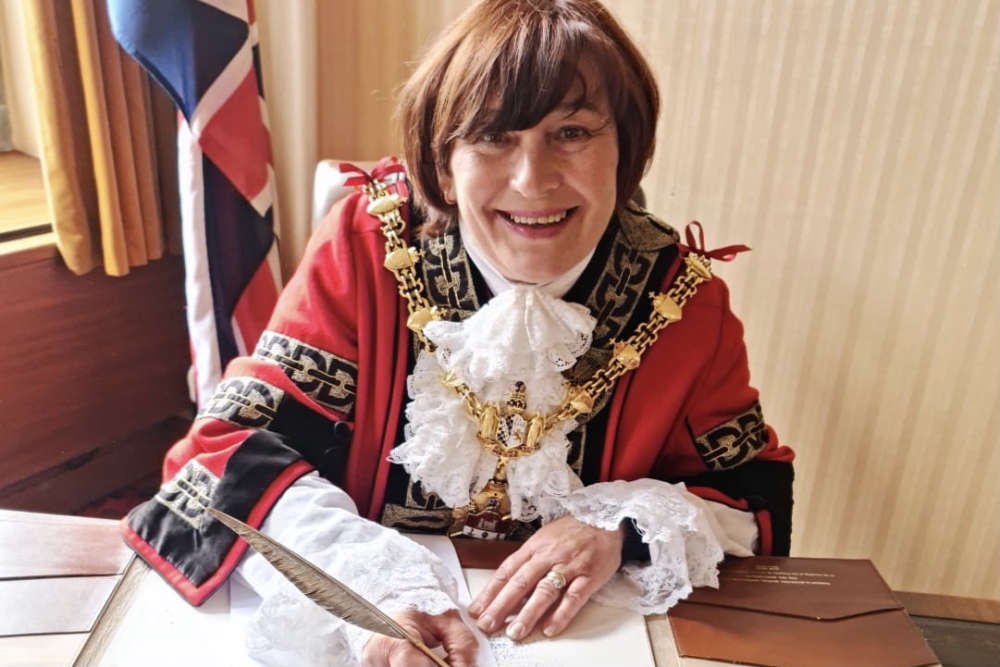 The Mayor of Dudley has written to the Queen outlining her chosen charities for the year ahead - a choice inspired by the work of the Royal family.
Councillor Anne Millward was appointed the Mayor of Dudley in May and has chosen to support the Duke of Edinburgh Award and Dudley Mind, a local mental health charity.
In the letter to the Queen, the Mayor talks about her admiration for the Duke of Edinburgh in his efforts to support young people and how the Duke of Duchess of Cambridge have inspired her with all their work to raise awareness for mental health. Councillor Millward said:

"Becoming Mayor of Dudley is one of my proudest moments as it is a great honour to serve as the first citizen of the borough in which I call home. Choosing my charities for the year was a privilege but an easy decision to make.
"I have long admired the Duke of Edinburgh's work with young people and how the Duke of Edinburgh award aims to give young people greater experiences and encourage them to believe in themselves, so they go on to achieve greater things.

"It's an honour to support the work of the charity but also to raise funds in memory of the Duke. I have also been inspired by The Duke and Duchess of Cambridge and all they have done to raise awareness of mental health and tackle taboos.

"Many people have struggled with their mental health in the last year as a result of the pandemic and I'm pleased to be able to raise vital funds for Dudley Mind and support the work they do to help people in our borough."

You can read a copy of the letter in full by clicking here.