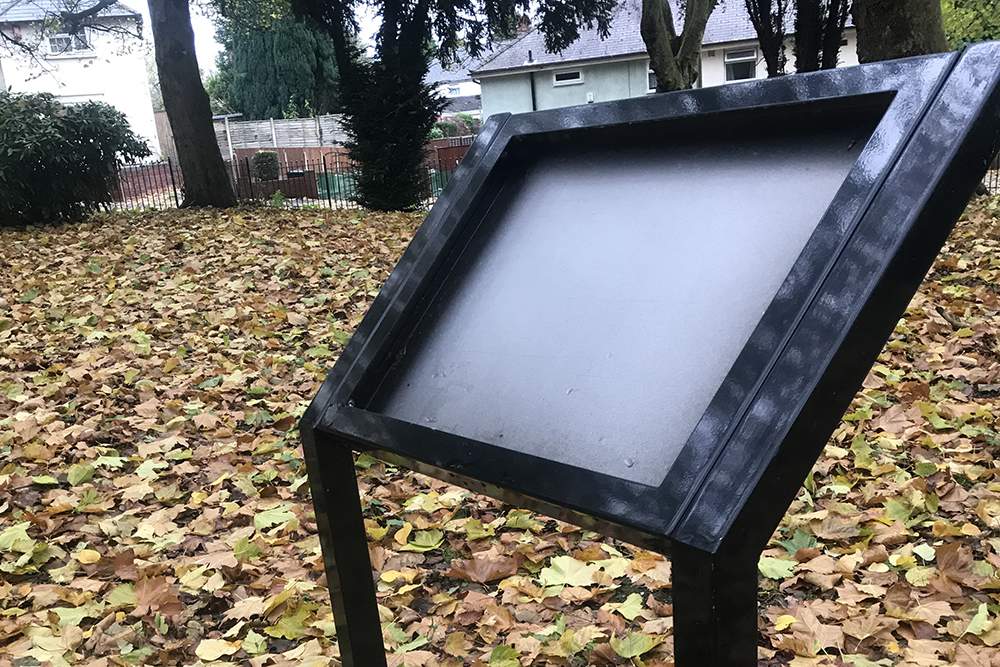 A history board, forming part of the Grazebrook Memorial at Buffery Park has been damaged with less than a week to go before Remembrance Sunday.
A history board, detailing the background of the monument, was vandalised late last week, however wasn't picked up by the Friends group who maintain the park until this morning. Friends chairman, Stephen Briscoe, said:
"Nobody knows how much work went into those boards which was all done by the friends group. We all very angry and would urge anyone with information to get in contact with us through social media."
The Memorial - part of the wider Buffery Park area - was placed to pay tribute to soldiers who served and died for their country during the Great War. The cross was damaged by lightning and removed in 1960s, with the Memorial renovated to its original design in 2016.
Buffery park that as recently been regenerated after a £60,000 investment project which took the friends three years to complete. Grants were received from The War Memorial Trust and Veolia to help with the work. Cllr Steve Waltho, councillor for the St Thomas Ward in Dudley, said:
"It's a particular tragedy that we've got such a proactive group of volunteers who have gotten bids and grants in to complete these boards and to replace the Cenotaph.
"To be 'rewarded' like this, with mindless vandalism, is beyond belief. But we wont give up and will ensure the boards are replaced."