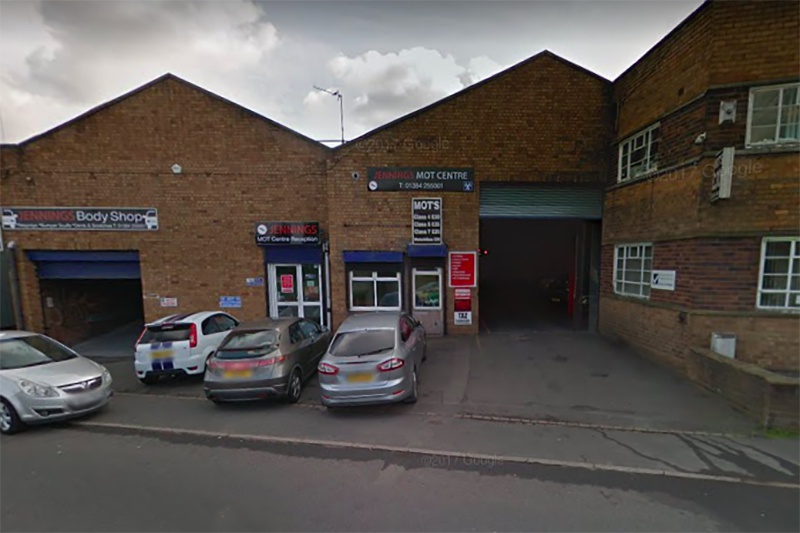 A Dudley MOT and service centre has been handed a court bill of almost £5,000 after a vehicle it had serviced caught fire on the motorway.
Dudley Council's trading standards team led the prosecution at Dudley Magistrates last week. Jennings MOT Center Ltd in Netherton, carried out a service to the rear brakes and bearings of the Fiat 130 motorhome.
The vehicle was being driven on the M42 when the driver experienced problems, and so stopped on the slip road. Minutes later the rear left wheel became detached from the vehicle and the motorhome caught fire. The fire service were called and had to partially close the motorway.
They concluded that the cause of the fire was friction and heat build-up in the wheel or brakes. The motorhome was later examined by an independent vehicle examiner who found that the left rear wheel hub nut hadn't been secured properly, causing the bearing to become loose and overheat, causing a fire and the loss of the wheel, a result of poor workmanship by the repairer.
The company and its two directors, Mr Taseem Farooq and Mr Waqar Farooq pleaded guilty to offences under the Road Traffic Act 1988 and The Consumer Protection from Unfair Trading Regulations 2008.
The company was fined a total of £2,000 and ordered to pay £520 costs and a £220 victim surcharge. The two directors were fined £500 each, and both were ordered to pay £520 costs and £50 victim surcharge. Magistrates said that the failure could have had far more serious consequences. Councillor Peter Miller, cabinet member for health and wellbeing said:
"The safety of all road users is important to the council and this incident could have been much worse, which is why the work of the trading standards team is so important. Our officers regularly investigate complaints regarding the servicing of motor vehicles, particularly where that work has left the vehicle in a dangerous condition.
"We will not hesitate to take action against traders who put lives a risk by returning vehicles to customers in a condition which would involve a danger of injury to the driver or other road users."