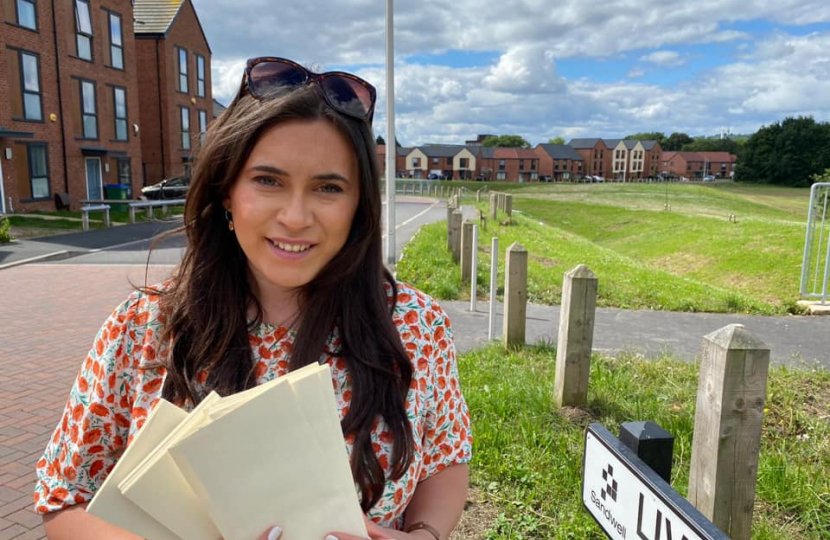 West Bromwich East MP Nicola Richards has called on Sandwell Council to roll over unused visitor parking vouchers to 2021, after the Council refused to do so for residents with vouchers that they could not use because of travel restrictions during the pandemic.
Sandwell Council charges up to £14.80 for its smallest book of parking vouchers, and has refused to roll over unused 2020 vouchers, despite receiving over £33m from central Government to contribute towards spending pressures and lost income. Nicola said:
"Rolling on these vouchers to 2021 would be incredibly easy for the Council to do, yet they refuse even the smallest gesture to help its citizens who have been impacted by the pandemic. They say that residents should not have purchased the vouchers if they were not going to use them, however, how would someone buying vouchers before March 2020 know what was to come?
"All they need to do is to instruct their enforcement officers to accept 2020 vouchers this year. Instead, they have deployed excuses, quoted terms and conditions that clearly doesn't consider the fact there has been a pandemic, and even blamed residents for buying these vouchers in the first place.
"If Sandwell are to charge residents and their visitors for the privilege of parking outside their homes, the least they can do is roll these vouchers on to 2021 so they can be used when household mixing is allowed once again."
The West Bromwich East MP has asked the Council to consider refunding or rolling on the vouchers twice, but each time has been refused.
Sandwell Council has been given over £33 million to spend on pressures caused by the coronavirus pandemic, and is eligible to receive reimbursements of lost income due to the pandemic.