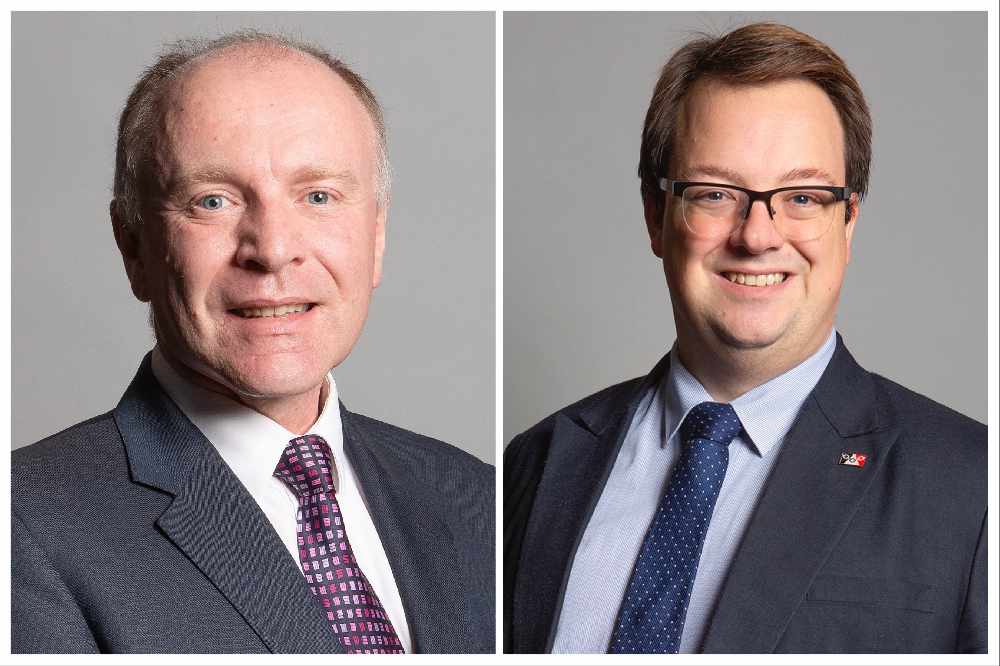 Local MP's have joined with residents and local celebrities to call on West Midlands Fire Service to publicly apologise for denouncing the Black Country Flag.
It was revealed yesterday that service chiefs had demanded all fire stations avoid displaying the flag on Black Country Day, because they perceived it may have racist connotations.
In reference to the chain which appears on the design, a leaked email, seen by the Express & Star, read:
"It's 'Black Country Day' tomorrow. I'm not sure if any of your stations have asked permission to fly the Black Country flag - but if so, the answer is no.
"There may be a link to the chains on the flag and slavery so until we have a clear understanding of the meaning of the chains we have been asked not to fly the flag."
The move has sparked public outrage with almost unanimous condemnation of the decision as 'jumping on a politically correct bandwagon'.
Dudley North MP, Marco Longhi, said: "I am disappointed and angry to hear that [West Midlands Fire Service] are attacking a piece of art that reflects our proud industrial heritage. The Black Country Flag is known all over the world.
"It is a great shame these bosses seem to have no understanding of what it represents and what it means to the people of the Black Country. I suggest that they reflect on their decision and instruct local fire stations to fly the flag with pride.
"I also believe an apology is due to Gracie Sheppard who designed the flag when she was a schoolgirl. This is political correctness gone mad and will no doubt anger the vast majority of Black Country folk."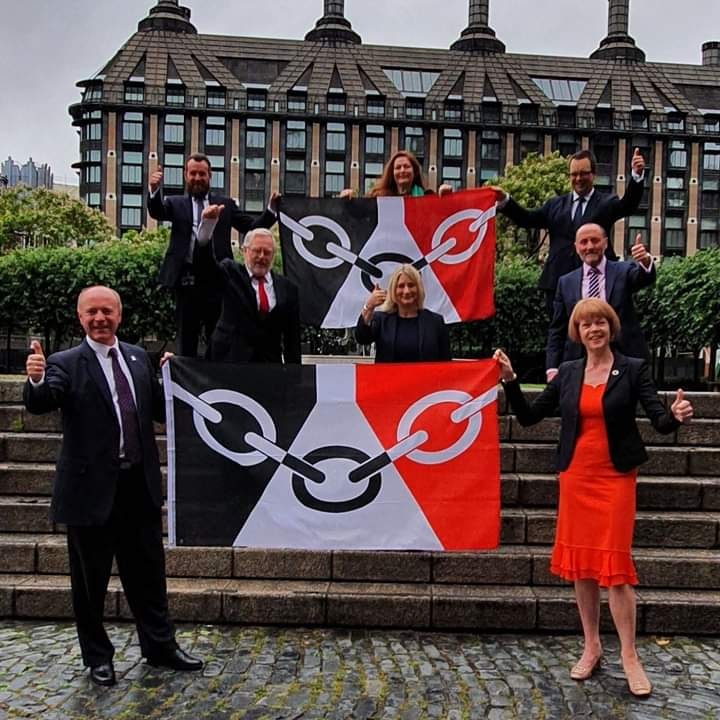 Marco's predecessor, Ian Austin, who served as Dudley North MP between 2005 and 2019, agreed, saying:
"Of course we should discuss our country's history and its role in the slave trade, but rank and file fire fighters and local people will think this is ridiculous.
"The Black Country lit the spark that fired the industrial revolution and changed the whole world. The flag wasn't designed - and isn't flown - with any racist intent at all.
"In fact, it is celebrated by people from all of the Black Country's diverse communities and brings us all together in celebrating the history and heritage of the greatest place in the country."
The flag was designed in response to a competition run by the Black Country Living Museum in 2013, which was won by then 12-year-old Stourbridge girl, Gracie Sheppard. It features a white representation of the town's iconic Red House Glass cone, flanked by red and white with chains across the centre.
Dudley South MP Mike Wood called the decision 'a huge own goal' by the fire service. He added:
"Gracie's Black Country flag has provided a real focal point for community spirit across the Black Country and I would have thought that would be something that the fire service would want to be promoting rather than blocking."
There was also an outcry of public support on social media, with one user saying she felt 'ashamed' of the fire service when she should feel proud:
@WestMidsFire Why are you discriminating against our Black Country flag? I should be proud of you but right now am feeling very ashamed particularly of the uneducated individual who decided on this.

— 𝗗𝗲𝗺𝗶 (@DemiLeighFr) July 15, 2020
Another user pointed out that 'nearly all flags are problematic if you go looking':
Agree with you Dan. Probably for different reasons. Nearly all flags are potentially problematic if you go looking and choose an interpretation. To my eyes the Black Country Flag is a symbol of working class endeavour, struggle and solidarity.

— Paul (@ptwfc71) July 15, 2020
Wolverhampton-born singer, Beverley Knight, added her support as well. Posting on Twitter, she said:
"We know that the most of the Industrial Revolution infrastructure was financed by Slavers. It's inescapable and, if I were to boycott everything touched by that money, I'd live in a tent in a field.
"Gracie designed a clever flag. It explains in pictorial form what our region did - and of course our famous name. No malice, no hidden message and not every flag can say it is untainted. This one can, otherwise I wouldn't be rocking the badge."
Phil Loach, chief fire officer of West Midlands Fire Service, said: "We're proud of being an inclusive fire and rescue service, with staff from all walks of life who serve many diverse communities across the West Midlands.
"Many of my colleagues hail from the Black Country and, I know, are immensely proud to have been born, raised and to have families here.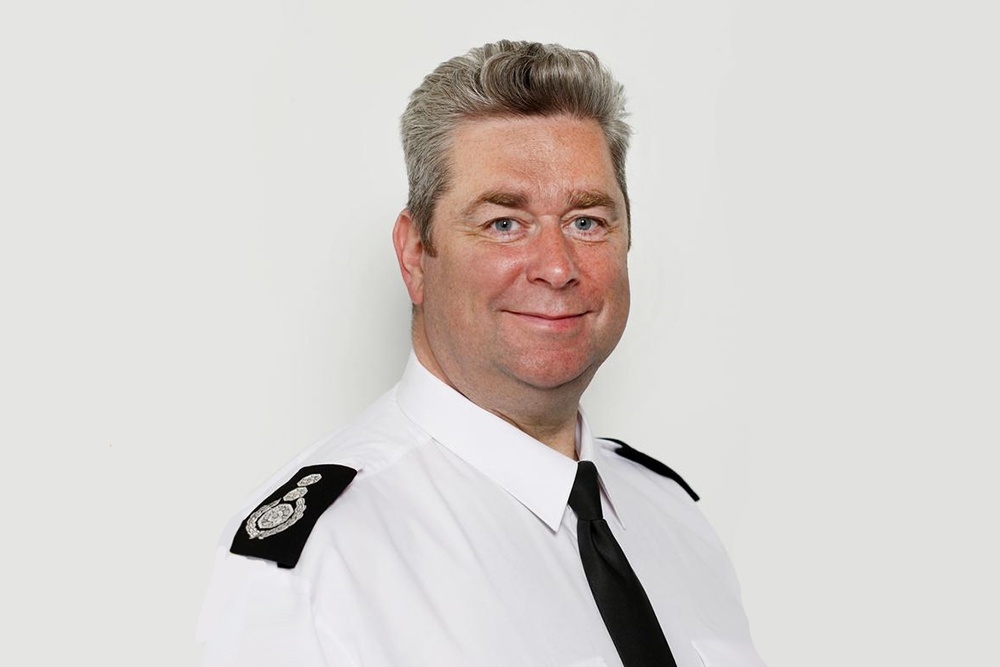 "Having been made aware of claims about the flag's imagery and the potential link to slavery, we asked our staff to celebrate Black Country Day in alternative ways on this occasion, so we could gain a fully rounded view.
"West Midlands Fire Service is absolutely clear on its position of supporting the campaign prompted by Black Lives Matter - which resonates directly and personally with a growing number of our staff - and is continuing to consider the information available about the flag."