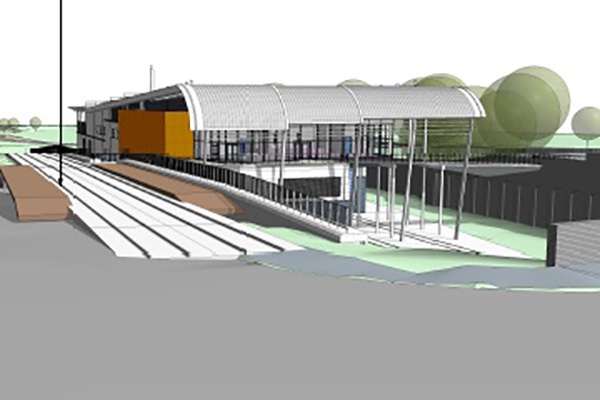 Plans to create a multi-million pound innovation hub which will lead the worldwide development of very light rail technology have been submitted.
Dudley Council in partnership with Warwick Manufacturing Group has submitted a planning application for the new very light rail innovation centre including a pedestrian foot bridge which links the building to Tipton Road, the future Metro line and car parking.
If given the green light, the innovation centre will be at the heart of revolutionising very light rail technology and will see Dudley leading the way globally.
When completed, the new building will include meeting rooms, laboratories, teaching facilities, exhibition and conference space, a large engineering workshop and 2km twin test tracks which will include test platforms.
Research at the hub will investigate ways to reduce the weight and cost of railcars and track, enabling the creation of lower-cost connections between suburban and rural areas and providing a cheaper alternative to heavy rail and traditional 'Metro' urban transport systems. Councillor Ian Kettle, cabinet member for planning and economic development, said:
"This is one of the most exciting regeneration projects to take place in Dudley. If given the go ahead the innovation hub will put Dudley at the forefront of the world's development of very light rail technology.
"We will be able to market this as a product worldwide and significantly boost our opportunities to strengthen and grow our local economy."
The planning application is expected to be determined in the Spring.
A separate planning application for the test track was submitted to the council's planning department at the end of October and is waiting to be determined. The proposed test track will be located along approximately 2km of disused railway line.
Earlier this year, the council was awarded £18million by the Black Country Local Enterprise Partnership towards the cost of the project.