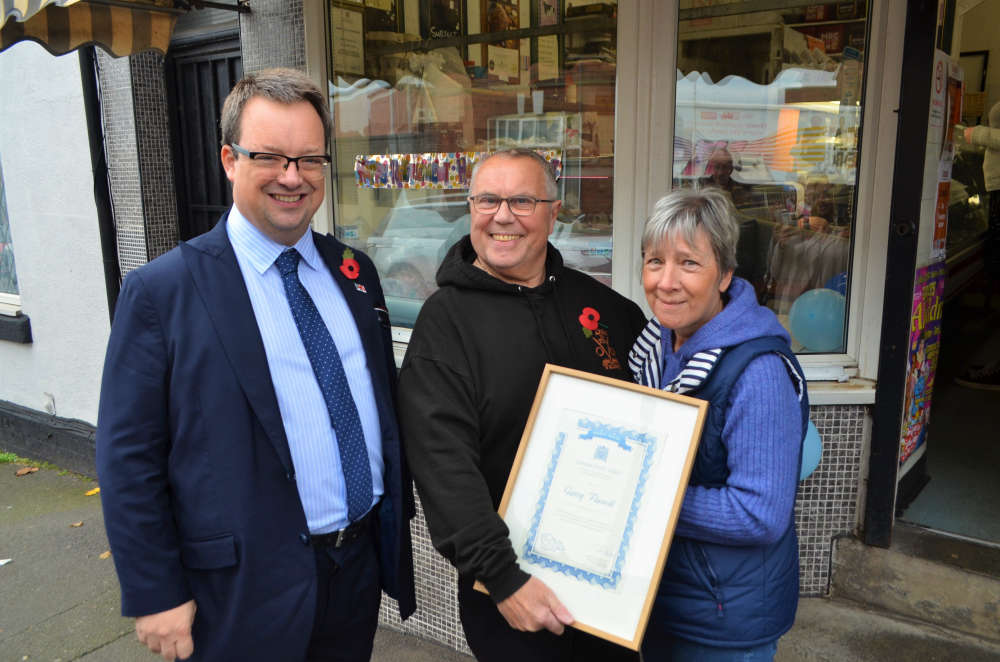 Garry Flavell of G.Flavell Butchers Ltd on the Cradley Road in Netherton has been thanked by the community and local MP for 41 years of reliable service to the community.
After serving the people of Netherton over 4 decades, 66-year-old Mr Flavell has decided to take a well-earned retirement and pass on his traditional butcher's shop to the next generation.

Garry first began to make retirement plans in 2019 but struggled to find a buyer for his business which is believed to have operated as a butcher's shop since just after the First World War. A local investor saw the opportunity to take on the property with the aim of securing the shop as a traditional community butcher's shop for years to come.
Local man Corey Higgins who has worked in the meat industry all his life snapped up the opportunity to take over the business.
Mike Wood, MP for Dudley South, joined locals to recognise the butcher's long service to the community and present Garry with a Dudley South Community Hero award. Mike said:
"Garry has given 41 years of service to this community, and people rightly want to thank him for it. There are two institutions that really make our local towns special – a good butchers and a good pub.
"It's so great that Garry's legacy of reliable service to the people of Netherton is going to carry on with Corey taking the reins."

On learning that the new owner of the property planned to keep the shop as a traditional butcher, Garry spoke of his pure relief that his regular and loyal customers wouldn't be let down. Garry added:
"I worked with Corey for 3 weeks before handing over the keys and I'm so glad I did because I can retire happy knowing I've left the business and my absolutely brilliant customers in good hands.

"My customers have been so good to me over the years and I really want to thank every single one of them for being so loyal, especially to those who joined Mike and the others in coming out today – thank you to all of them."