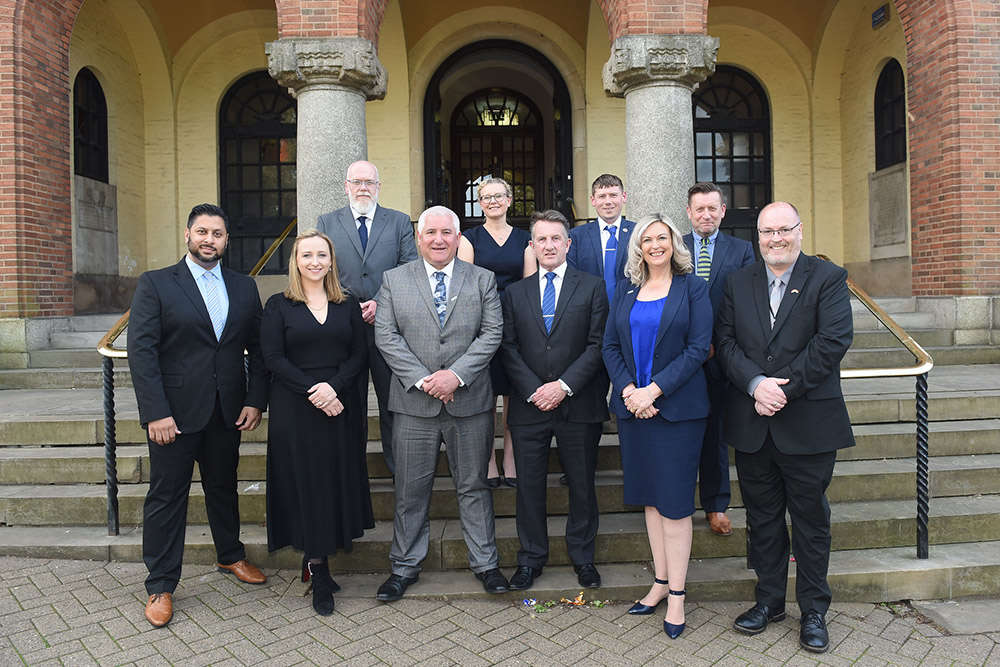 A new look cabinet team has been unveiled by the leader of Dudley Council who has hailed it as key to building on the borough's successes.
There are also changes to portfolios and new titles announced with specific responsibility for climate change amongst others.
The leader of the council was formally elected at a meeting of the full council on Thursday along with the 10-strong cabinet. Councillor Patrick Harley, leader of the council, said:

"This is a strong and dynamic cabinet which will build on the successes we have already had. We will be working as a unit to provide value for money services, making the borough safer, educating our children to their full potential, and much more.
"There is also lots of work to be done on the £1 billion regeneration plans which are already moving at pace, and we have made a firm commitment to tackling climate change in this new-look team."

The same meeting saw members of the shadow cabinet approved as well as the leads on a range of committees. The cabinet team in full is:
Leader & Policy; Councillor Patrick Harley
Deputy Leader, Finance, Legal & Procurement; Councillor Steve Clark
Regeneration & Enterprise; Councillor Simon Phipps
Waste Management & Climate Change; Councillor Rob Clinton
Highways & Public Realm; Councillor Shaz Saleem
Children & Young People; Councillor Ruth Buttery
Housing & Communities; Councillor Laura Taylor-Childs
Public Health and Wellbeing; Councillor Ian Bevan
Adult Social Care; Councillor Natalie Neale
Commercialism & Human Resources; Councillor Shaun Keasey