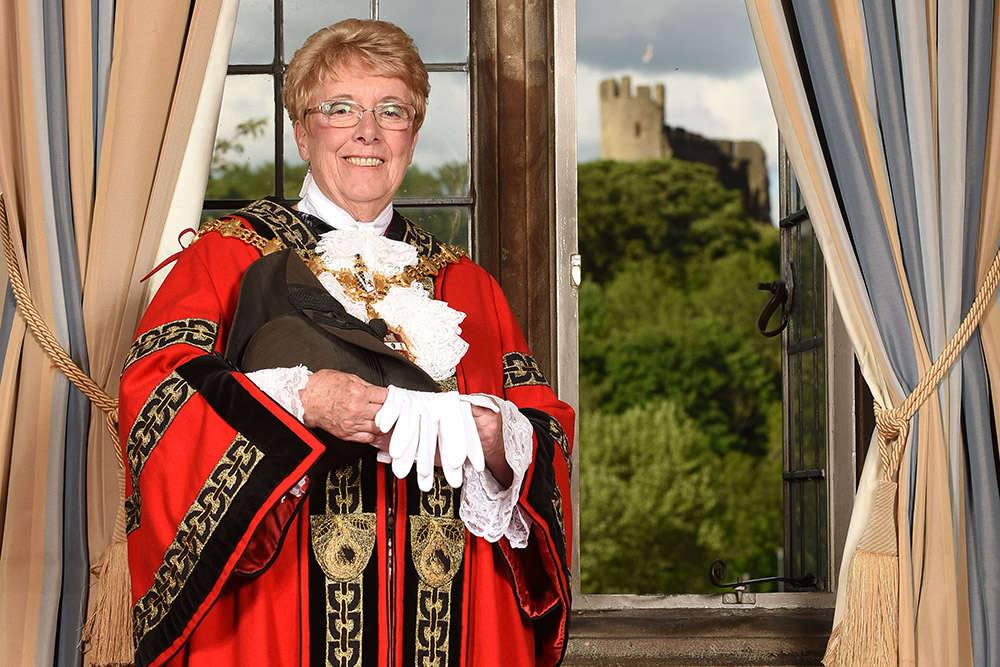 Mayor of Dudley, Cllr Sue Greenaway
The new Mayor of Dudley will be raising money for three charities during her year in office.
Councillor Sue Greenaway was named the borough's first citizen at a meeting of the full council last night. The Brockmoor and Pensnett councillor named three charities she will be helping to raise money for; The Black Country Toy Appeal, Tough Enough to Care and McMillan Cancer Support. Councillor Sue Greenaway, Mayor of Dudley, said:

"This is a great honour and a privilege to serve the people of Dudley borough as Mayor of Dudley and a unique opportunity to raise money for some very worthy causes.
"I hope people will help all three charities to continue with their vital support for those who need it. During my term of office, I will also be building on the strong links with our communities to ensure we continue to work together for the good of the borough.
"With such an exciting summer to come, with the Commonwealth Games and the Queen's Platinum Jubilee, I'm really looking forward to get going."

Councillor Greenaway has been a councillor for eight years and served as deputy Mayor last year. Now she takes over the Mayoral role from Councillor Anne Millward who served as Mayor for 12 months with her son, Jack, as consort.
Over the next year Councillor Greenaway will be the borough's ambassador with husband Desmond as her consort. At the same meeting Councillor Andrea Goddard was named deputy Mayor of Dudley, with Councillor James Clinton serving as he consort.
You can find all the latest news and information about the Mayor's charities on her website at mayorofdudley.org.uk.