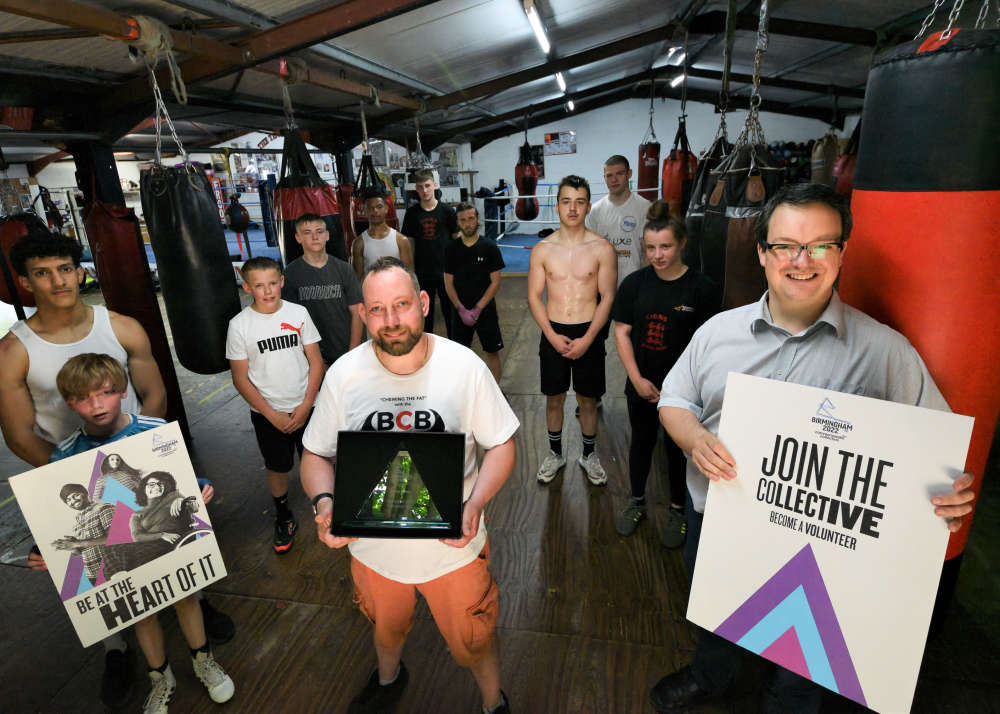 A Dudley MP is calling for local heroes to help carry the Queen's Baton in the Relay ahead of this summer's Commonwealth Games.
Mike Wood, the Member of Parliament for Dudley South, is asking people in the Borough to nominate outstanding individuals for the relay, which will come to the West Midlands just before the Games open in Birmingham in July.

The MP, who chairs the All-Party Parliamentary Group on the Commonwealth Games said that he hoped that as many people from Dudley as possible would be among the 2,022 from across England who will carry the Baton during its final stages. The relay, which is the Commonwealth Games' equivalent of the Olympic Torch relay, began in October when the Queen placed her Message to the Commonwealth into the Baton.

It is now travelling 90,000 miles on a 294-day journey through all 72 countries and territories in the Commonwealth before it finishes back in Birmingham for the Opening Ceremony on 28th July.

The Birmingham 2022 Commonwealth Games have launched a search for 2,022 "unique and inspiring" individuals to take part in the special experience of carrying the Queen's Baton through England this summer. Mike Wood MP, Chairman of the APPG for the Commonwealth Games and Member of Parliament for Dudley South, said:

"This is such a fantastic opportunity that will give members of the public the chance to nominate someone who they feel is deserving of this special experience.

"It could be a friend, family member, work colleague or just someone you know in your local area who goes that extra mile and really makes a meaningful difference.

"It's the people and the stories that will make Birmingham 2022 a success, so I really do want to encourage members of the public to submit their nominations as soon as possible.

"Whether they've made a particular contribution to grassroots sport, education, the arts, culture or to charity, or have a unique and inspiring story, we want special people in the Black Country to have their impact recognised during this amazing relay."

To submit a nomination, people just have to say how their nominee is making a difference in their community and why they deserve to take on this once-in-a-lifetime opportunity.

Full information on how to make a nomination can be found online. The deadline for nominations and the application form details to be submitted is 11:59 on 14th February 2022.