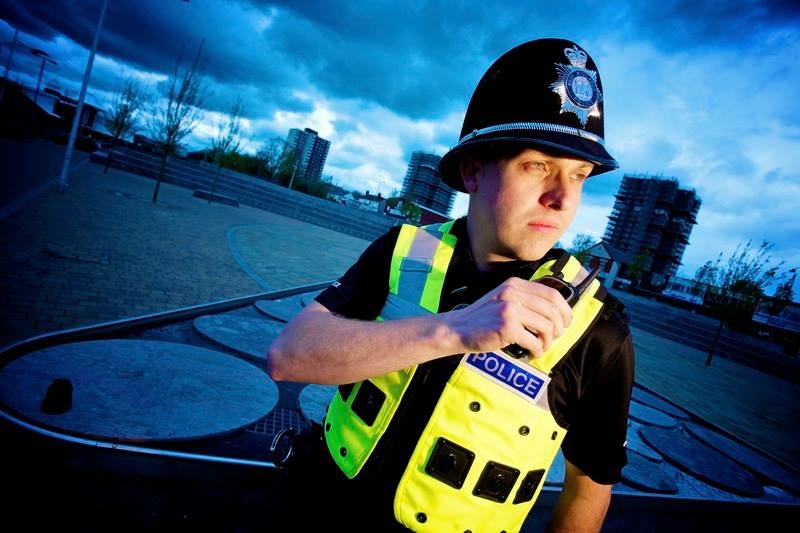 West Midlands Police is reaching out to crooks and urging them to hand in their weapons with a postcard warning they'll be behind bars unless they ditch their criminal ways.
The postcards will be given to people suspected of being involved in gun crime in the city urging them to switch to the 'straight and narrow'. In addition we'll be writing to wives, girlfriends, mothers, siblings and other family members in an effort to encourage them to report those involved in crime and offer support.
Officers will be delivering these hard-hitting messages as part of the national gun surrender which launches tomorrow (Monday 13 November). The two-week surrender aims to reduce the number of guns in circulation in the UK which could get into the hands of criminals.
Weapons can be surrendered at any West Midlands Police station or by calling the force on 101 and arranging for officers to make home visits.
The force ran a local surrender at the end of September, which saw over 140 firearms and pieces of ammunition handed in and officers are keen for people who didn't surrender their weapons then, to do so now. It's also hoped the move will stop unused shotguns or antique firearms - often World War relics gathering dust in loft spaces - from potentially falling into the hands of criminals. Detective Inspector Rod Rose, from Force CID, said:
"We're continuing to urge anyone with information on the whereabouts of firearms to support the surrender. Our message to those we know are entrenched in gang culture is clear; hand in your weapons and get help to leave a life of crime.
"We're also reminding those who have information about people who may be involved in gun crime that the laws on illegal firearms have recently been toughened up and anyone found in possession of a gun can now be jailed for five years.
"Past experience tells us there will be people in the West Midlands who, out of misguided loyalty, are storing guns for partners, relatives or friends. They are risking life behind bars, even if they have no intention of using the gun themselves; they need to contact us during the window of this surrender before it's too late.
"If people feel they are being pressured into storing weapons then we can help them - we can offer support to get away from that situation. We can also arrange for firearms to be collected discreetly. Call us on 101 or call Crimestoppers anonymously on 0800 555111."
But it's not all tough talk on the card. Those who do want to turn their lives around are being offered help. DI Rose added:
"We know that some criminals make definitive choices and actively pursue a life of crime. Others just make bad choices. They fall into crime by dropping out of education, mixing with the wrong crowd, becoming addicting to drink or drugs and so on.
"Many of these people don't actually want to be living in constant fear of being arrested or always looking over their shoulder to see if a rival is seeking retribution.
"While the postcards primarily warn recipients that if they continue to offend they will be arrested, they also offer a helping hand to those who want to make a fresh start in life free from crime."
Guns can be surrendered anonymously, but the history of live weapons handed in will be checked for any evidence of criminal use. The firearms will then either be destroyed at the West Midlands Police armoury or retained for training exercises.
Guns can be taken to any one of the ten police stations across the West Midlands but people are advised to check station opening times in advance. To receive advice on how best to transport the weapon responsibly from home to the police station phone 101 before travelling.
Anyone unable to reach a police station is also advised to call 101 and arrangements can be made to collect the weapon. If you suspect anyone to be involved in illegal firearms call West Midlands Police on 101 or Crimestoppers on 0800 555111.