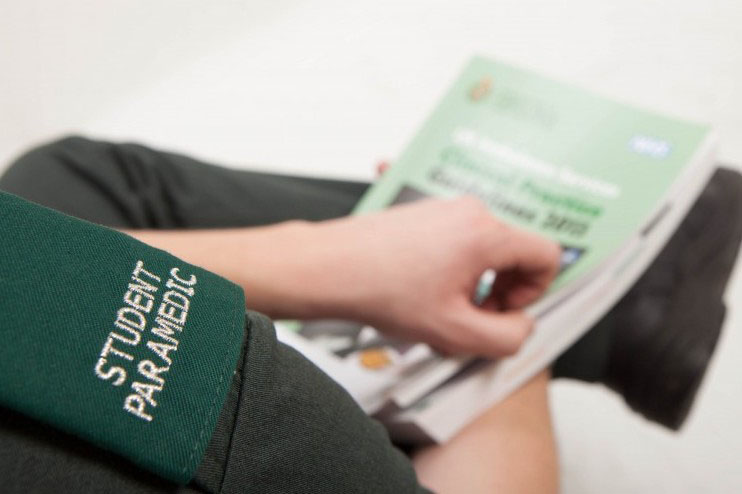 Whether you're looking for your first job or you're seeking a brand-new challenge, West Midlands Ambulance Service have got a role for you.
With the COVID-19 pandemic still a serious health risk, demand on the service at record levels and the NHS set to face a difficult winter period, the Trust is looking to further bolster staffing across both the front-line and in support roles. Louise Jones, the Trust's Recruitment Manager, said:
"We have some brilliant opportunities for job seekers right now, from our hugely popular student paramedic programme, opportunities to work behind the 999s in our control rooms as call assessors and clinicians to practical roles based in our ambulance hubs maintaining and preparing emergency vehicles ready for shift.
"Whether you've had a personal experience with us which has made you rethink your career, seen the ambulance service on the TV and thought 'I want to do that' or just fancy a truly rewarding job, we'd urge you to take a look at our current vacancies.
"All of our vacancies are available to view on NHS Jobs and each vacancy provides details about what the role entails, the qualification requirements and experience that you'll need. A top tip from me is to please ensure you fully read all of the information provided on the vacancy before applying to ensure you are eligible."
Leading the pack, the exceptionally popular Student Paramedic training programme provides an alternative route for you to gain your dream job. You can find out more online. Applications close on October 7th.
There are also 999 and 111 call assessor roles available in both the Brierley Hill and Stafford control rooms and Dental Nurse, General Practitioner and Clinical Advisor roles available in the Brierley Hill Control Room.
Vehicle Preparation Assistant roles are available across the region through the Kickstart Scheme, which creates job placements for 16 to 24-year-olds on Universal Credit who are at risk of long-term unemployment. To find out more, you should speak to your job coach, or mention the partnership with the Princes Trust to enrol on a pre-employment programme via email or by calling 07814 294388.
All current vacancies are available at jobs.nhs.uk (just search for 'WMAS').