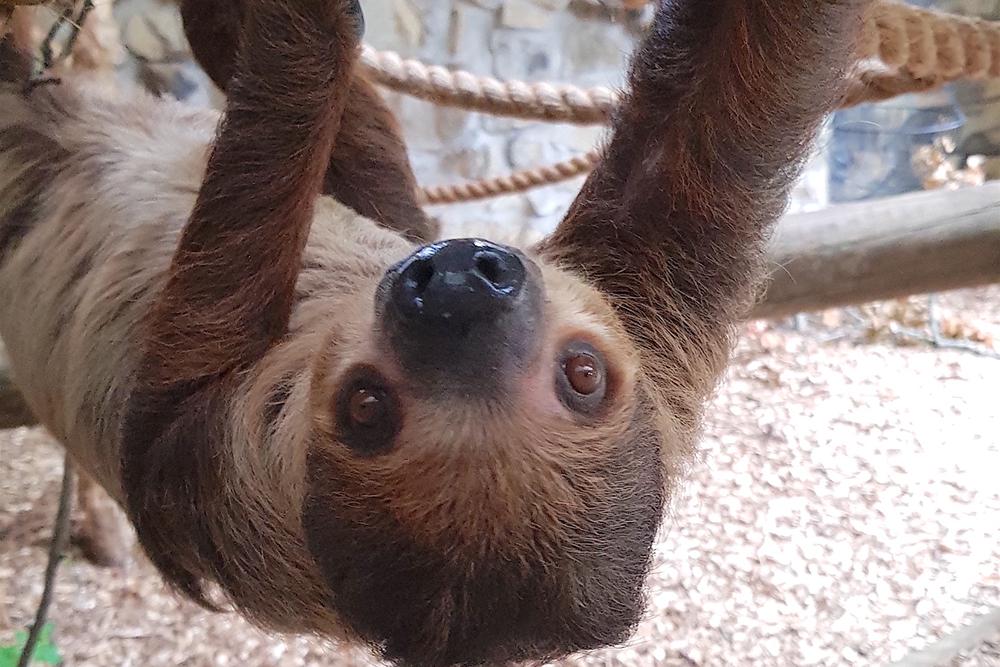 A new, purpose built enclosure for the two-toed sloth has officially been unveiled at the Castle Hill site.
Reggie moved into his new purpose built enclosure at the weekend, where he'll be joined by Coppery titi monkeys, Tilda and Frank and Goeldi monkeys, Francisco and Santiago in the coming weeks.
He'll be kept inside for the next few weeks, to allow him time to settle, but can still be spotted through the large viewing windows.
The enclosure includes a heated indoor area and off-show dens, as well as the large outdoor section. Large glass viewing windows around the sides and UV lighting inside will provide lots of light and ropes, platforms and foliage provide plenty of climbing opportunities.
Plus, there will also be a digital screen on the outside wall playing videos of Reggie, so visitors will be able to see him even if he's asleep when they stop by.