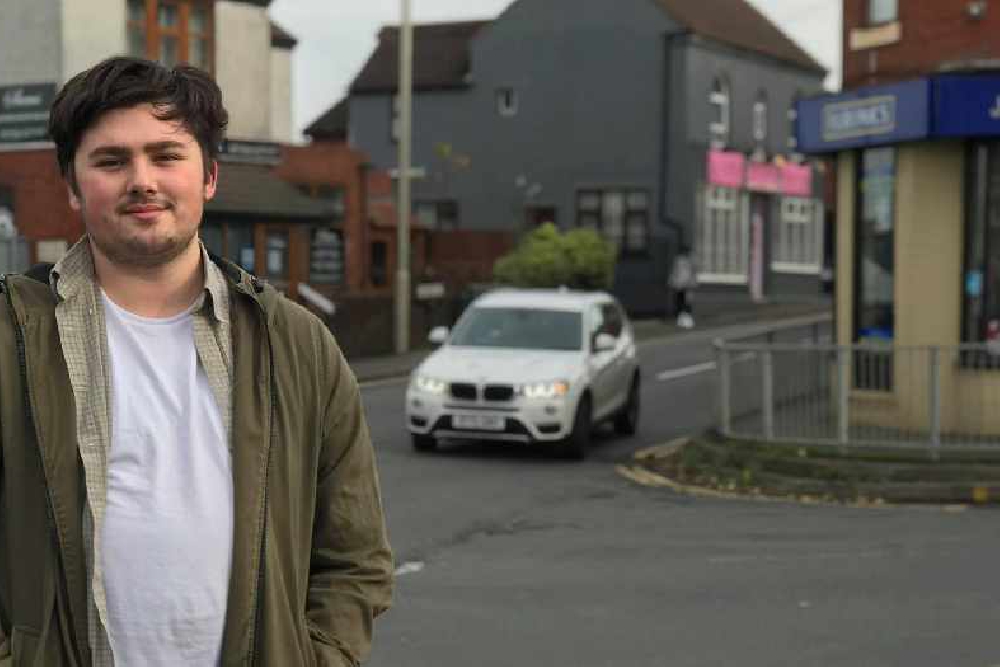 A petition calling for a traffic mirror to be installed at the junction of Windmill Hill and Toys Lane in Colley Gate has been signed by over 100 residents in a matter of days.
The petition, set up by Cradley local Ryan Priest, calls on the council to take immediate action on this notoriously dangerous junction. It recognises that a traffic mirror may not be a permanent solution but will help residents while more substantial solutions are considered.
The intersection is notorious locally for an inability to see traffic emerging from Toys Lane for drivers heading along Windmill Hill towards Colley Gate and vice versa. Ryan, who will be the Liberal Democrat candidate for Cradley and Wollescote at this year's local election, said:

"I'm born and raised in Cradley, and for as long as I can remember this junction has been a nightmare for people round here. I think the scale of how many people have supported this petition goes to show how important it is that the council takes action.

"There have been a few crashes here, and many more near misses. Something needs to be done before it's too late.

"The main issue is for people turning right out of Toys Lane, either across to Furlong Lane or up Windmill Hill. It's not safe to just use the reflection in the glass of the shops opposite – a traffic mirror will make this junction safer"
One local resident was in full support of the move, adding:
"The junction is potentially lethal and it seems like the council have forgotten about it. What it really needs are four-way traffic lights but a mirror would be a good start."

The petition will be submitted on the 12th March and locals have until then to add their name to the growing list of people calling for action. You can do so online by clicking here.