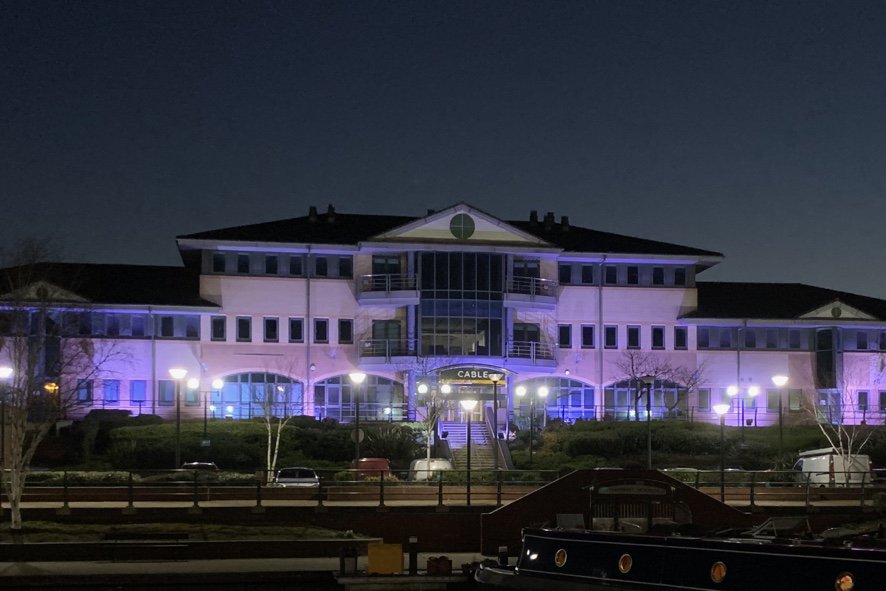 A brand new higher education music institute in Dudley has turned blue this evening in salute to the NHS.
Resonance, based at Cable Plaza on The Waterfront, has joined iconic buildings across the UK in lighting up blue to show solidarity with the NHS and the courageous efforts of everyone involved in our nation's healthcare system during the coronavirus outbreak. Resonance chairman Chris Cronin said:
"Our colleagues in the music industry are suffering massive loss of income due to the virus, but it pales in comparison to the selfless efforts being made by doctors, nurses and all other workers in the NHS.
"Joining in this national show of solidarity is the least we can do to demonstrate our appreciation and support for everything they do to keep us safe and well.
"We salute them and thank them for all they're doing."
Resonance, which will welcome its first students in September 2020, is now running one-to-one virtual open days online for anyone interested in studying for a career in the music industry.
Find out more at resonance-edu.org