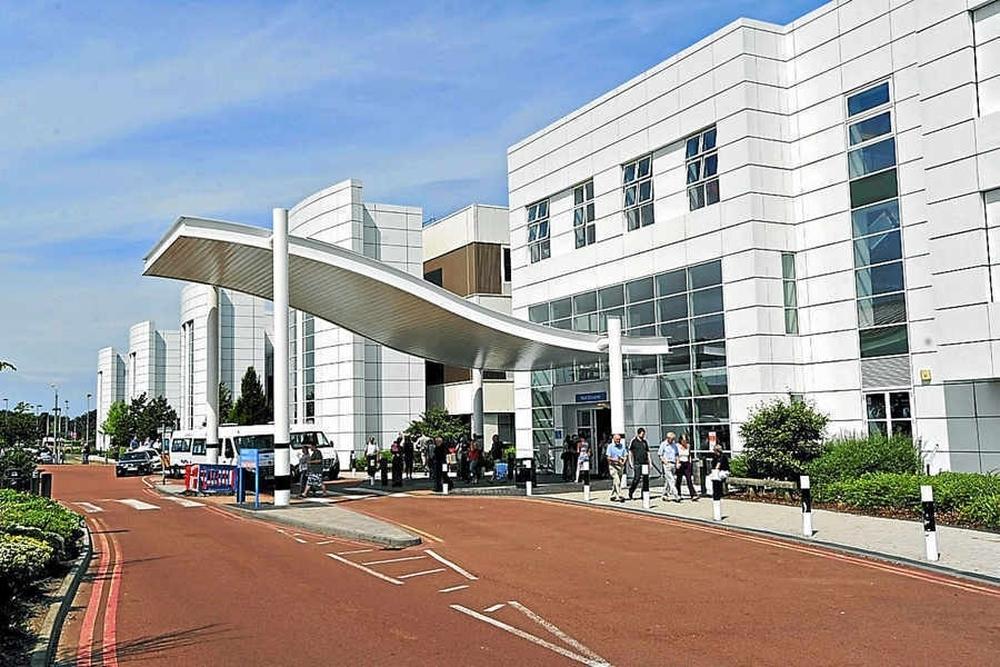 Mike Wood, MP for Dudley South, has welcomed the news that Russells Hall Hospital is set to receive an additional £3 Million to help support its A&E services throughout the winter period.  
It is expected that the money will contribute to the cost of building new combined assessment facilities. These facilities will be housed in new modular buildings connected to the Emergency Department and will allow for the same day assessment and care of patients.

This will mean relocating assessment services from within the main hospital building into the new modular space – thus freeing up an additional 60 beds or more. The Chief Executive of Dudley Group NHS Foundation Trust says that this will not only free up beds, but it will also assist with winter pressures and the implementation of COVID safe measures, such as patient distancing and zoning for both COVID and none-COVID patients. Mike said:
"This new investment in our hospital is fantastic news for Russells Hall patients and will mean the A&E is much better equipped to cope with increased demand this winter.

"The hospital leadership were clear that this new modular build was their top priority capital project, and it was a pleasure for the four Dudley MPs to be able to help lobby Ministers to secure the £3 million Government funding needed to make it happen.

"I was delighted to see the Prime Minister write directly to the Chief Executive of Dudley Group NHS Foundation Trust last month to congratulate her and her staff on their brilliant handling of the pandemic – and I'm even more delighted to see that recognition followed up by this investment.
"It really is the best news Russells Hall could ask for and will make a big difference for A&E patients when the new facility is completed this winter."

The money received by Russells Hall Hospital is part of a larger £300 million being provided to hospitals right across England. This funding forms part of the 'New Deal for Britain' announced in Dudley by the Prime Minister, Boris Johnson, in June – which allocated a total of £1.5 billion this year for hospital maintenance, hospital building and A&E expansion.
As a result of this funding, the NHS will be able to continue to use the extra hospital capacity acquired from the independent sector through the coronavirus pandemic, and to maintain the Nightingale hospitals until the end of March next year. Prime Minister, Boris Johnson, added:

"We continue to deliver on our promise to build back better and faster, with £300 million allocated today for NHS trusts to upgrade their facilities and improve A&E capacity.

"These upgrades will help our fantastic NHS prepare for the winter months, helping them to deliver essential services and reduce the risk of coronavirus infections. Thanks to the hard work and tireless efforts of NHS staff throughout the pandemic, our A&Es have remained open for the public.

"It's vital that those who need emergency treatment this winter access it, and for those who remain concerned about visiting hospitals, let me assure you that the NHS has measures in place to keep people safe."
It is hoped that works will be completed by the start of 2021 so as the benefits of the investment will be felt when they are needed most.