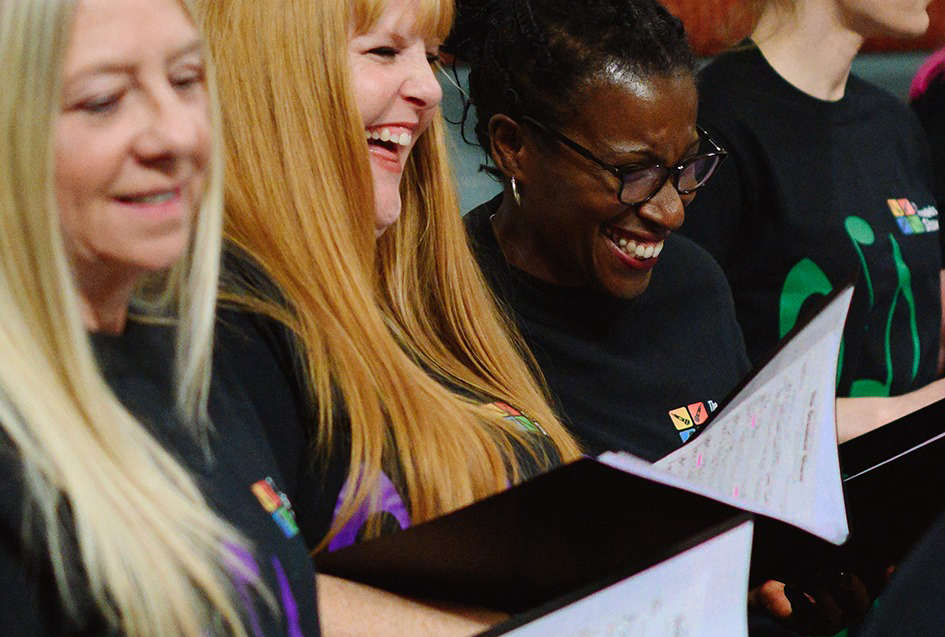 It's back to rehearsals this September and The People's Show Choir is recruiting new members.
The group is a growing network of community choirs around the country including a Black Country branch based in Halesowen.
They perform well-loved songs from stage and screen, led by experienced choir leaders. Every show choir is open to anyone aged 9 years and upwards and weekly rehearsals take place in the heart of local communities.
All the show choirs get together twice a year to put on a live concert and perform with The People's Orchestra - and there are exciting plans for a mass digital collaboration and live performance to celebrate the Commonwealth in 2022.
To join, you don't need to be able to read music and no previous singing experience is necessary. There are no auditions and it's a welcoming and supportive group atmosphere where singers have the opportunity to rehearse, perform, socialise and enjoy music together. Ula Weber, Choral Programme Director for The People's Show Choir, said:
"If you enjoy singing and want to have fun and be part of a friendly community choir, then please join us. Singing is good for you and there are lots of health benefits.
"Not only is it fun but it helps release endorphins and makes you feel happy, helps boost the immune system, increases your self-confidence and lowers your stress levels.
"By joining a show choir, you'll meet lots of people and make new friends too."
Rehearsals for the Halesowen branch take place on Monday evenings from 7:45pm to 9:15pm at Somers Sports and Social Club on Grange Hill.
For more information, visit thepeoplesorchestra.com.