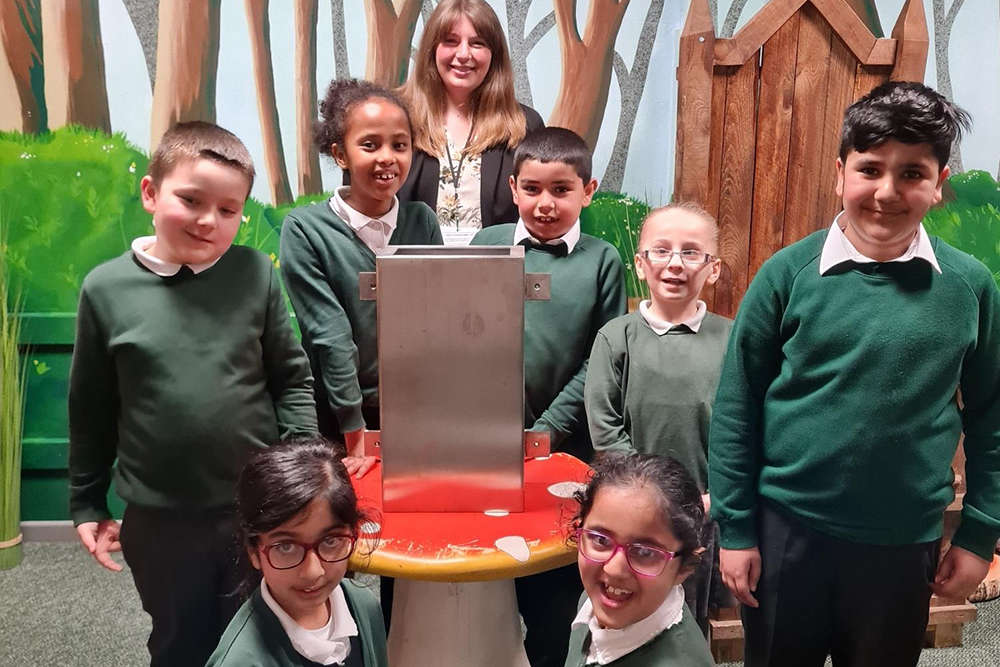 Pupils from George Betts Primary Academy have preserved their memories of the school and West Smethwick Park in a time capsule for the park's new pavilion.
Students at the Smethwick school have placed signed drawings and stories about their school and their memories of the park inside the capsule.
While time capsules are usually buried in the ground, this one will be suspended in the ceiling panelling of the lower ground floor of the new pavilion building, so that passers-by can view it. Councillor Danny Millard, Sandwell Council cabinet member for culture and tourism, said:
"West Smethwick Park Pavilion will be an all-the-more welcoming place because of the very personal memories provided by the pupils of George Betts Primary Academy.
"The time capsule will make the new building a very real part of the local community, and I want to thank the pupils for playing their part in making a better Sandwell for the future."
West Smethwick Park pavilion is part of the £5.1 million restoration of the park. The new building will include a café, conference facilities, community rooms and toilets. Construction company Interclass has carried out the work, which was completed on 17 December 2021.
Landscaping around the pavilion is currently being undertaken by contractors Casey and the building is scheduled to open in Summer 2022.
The restoration project is being funded through the National Lottery Heritage Fund, with support from Sandwell Council, and will see many improvements throughout the park – including restoring, conserving and maintaining the park's heritage features such as the Chance Memorial, drinking fountain and entrance gateways. There will also be new and restored footpaths, plus improvements to the car parking area.