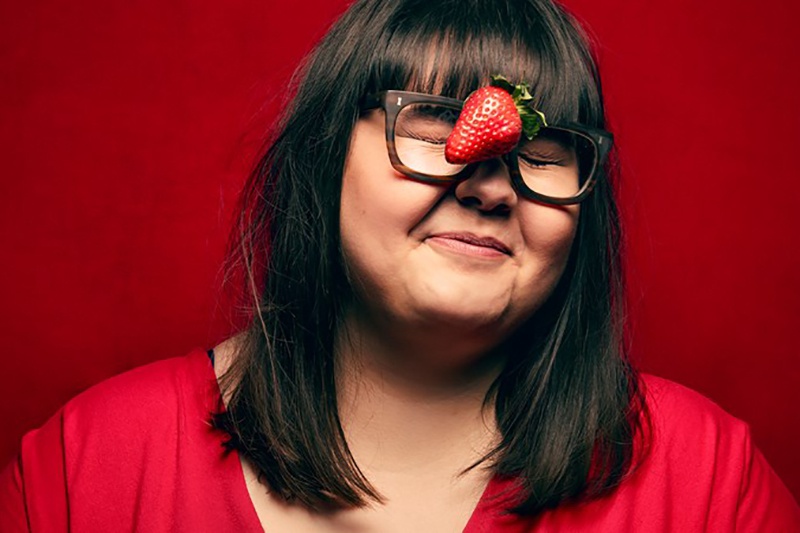 Following her performance at the 2019 Edinburgh Festival Fringe, Sofie Hagen is heading to Artrix on Wednesday 30 October with a show about memory, chickens, strawberries, sex holidays and a swing that once had a naked bum on it.
Sofie is unquestionably one of the most talked-about comics of the moment. A modern legend in her native Denmark, she burst onto the British scene by winning Best Newcomer at the 2015 Edinburgh Comedy Awards; her 2016 follow-up, Shimmer Shatter, was a second total sell-out, which followed again with another sell-out show in 2017; Dead Baby Frog.
She's recently been seen on The Nightly Show and Comedy Central's Roast Battle. She's spoken to millions as host of her successful Made of Human podcast and now her new live comedy podcast Secret Dinosaur Cult. Sofie has also appeared on The One Show, The Now Show and Live From The BBC and hosted her own documentary in her native Denmark. She recently filmed her own special and series for Comedy Central online looking at the sex lives of fellow comedians.
In May 2019, Sofie released her first book Happy Fat: Taking Up Space in a World That Wants to Shrink You, which is part memoir, part social commentary and a funny, angry and impassioned look at how taking up space in a culture that is desperate to reduce you can be radical, emboldening and life-changing.
Tickets for Sofie Hagen: The Bumswing at Artrix on Wednesday 30 October at 8pm are £15 and the show is recommended for ages 14+.
For further information or to book tickets visit artrix.co.uk or call the Box Office on 01527 577330.