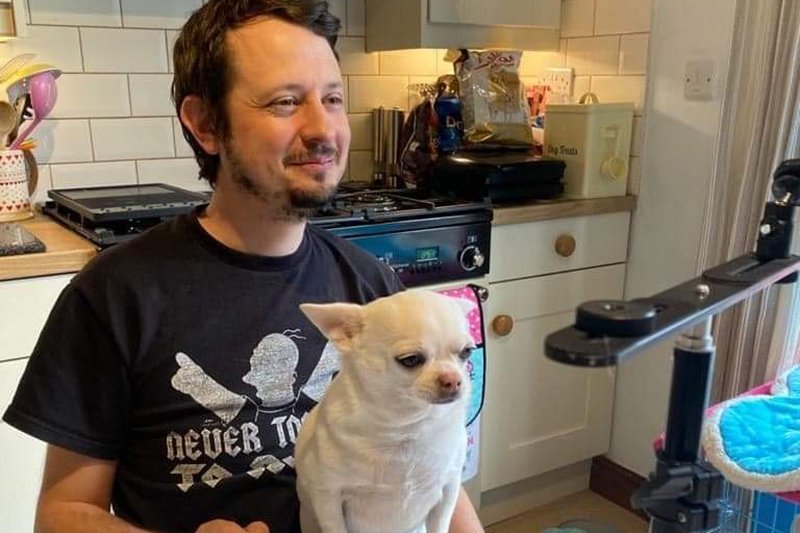 A leading Midlands 'sound guy', who has helped hundreds of events-inspired businesses during the Covid-19 pandemic, has organised an online conference to bring hope to professionals in the sector.
Paul Spicer, from Wolverhampton-based LNP Sound, set up a 'lifeline' online community in March, in the first couple of weeks of lockdown, for the exhibition and events industry.
It has quickly grown into hugely active site, with more than 300 members, including venue managers, event organisers, entertainers and those in the creative industries, who have benefited from networking support and new business opportunities, as well as key advice about financial help.
Now, Paul has organised the LNP Event Forum Online Conference for Saturday, September 26, which will focus on taking action to secure the future of the industry. The conference will include four keynote speakers, including Ninder Johal, Deputy Lieutenant of the West Midlands and serial entrepreneur, and national networking boss and inspirational speaker Brad Burton, plus two panel discussions and a virtual reality networking lunch. Paul said:
"I'm particularly proud to have created a space where people can join together and share experiences. I can't put a figure on how much this has boosted our industry, but emotional support by itself has been priceless at times.
"This is a sector where there has been little help and confusing information. In many cases, we still don't know when, how or if things can get back to normal. People's work has fallen off a cliff.
"I had to do something to help and now, thanks to some heavyweight speakers, our event is providing more concrete ideas on taking action."
Wolverhampton photographer Carol Bailey said the group had been a lifeline at a time when work suddenly came to a halt. She added:
"When lockdown started, all my work was cancelled but the bills kept coming in and I was in a bad place. Paul's online group was a huge support and it helped me to realise that I was not alone and that others were also struggling to find ways to adapt and find ways to keep afloat.
"Paul kept us updated on all the news items relevant to our sector and created a forum of knowledge and sharing of ideas and advice. Now, I have a powerful group of friends who I look forward to seeing on our weekly Zoom meetings."
The LNP Event Forum Online Conference is available for both members and non-members of the forum. For more information, or to book a ticket, you can visit their online booking system.