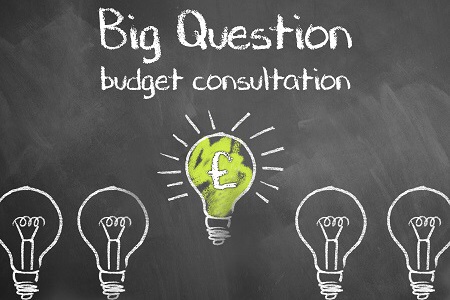 People can have their say on millions of pounds of potential investment into vital services for the elderly and most vulnerable people in Dudley borough.
There's just a few weeks left for people to complete the Big Question budget consultation.
Council bosses have put forward savings of £4million for 2018/19 but have also proposed investing millions of pounds in key services.
To meet these important investment commitments the council is planning to increase the basic rate of council tax by 1.99 per cent next year and add a further precept of 1 per cent which will help to support older and vulnerable adults – which is no more than 70p extra a week for most households or the price of a loaf of bread.
Under the proposed government rules, the council can add up to a further 2 per cent which will allow even more support for older people and vulnerable adults.
Now the public are being asked to decide how much additional tax people should pay next April.
Each £1million raised equates to the cost of over 72,000 hours of care at home for older people or the annual cost of 43 residential placements for people with dementia. Councillor Steve Clark, cabinet member for finance, said:
"More than 1,200 people have already told us what they think but there's still time for people to have their say. This is such an important issue and it is vital we look at how we are going to invest in services for some of the most vulnerable people in this borough.
"The consultation is simple to complete but could have such a huge impact on people who rely on these services."
The Big Question consultation will be available online via the council's website until January 26.
Hard copies of the consultation will also be available in borough libraries and leisure centres throughout the 12 week consultation.
People can choose between a total 2.99, 3.99 or 4.99 per cent increase in council tax for 2018, which includes the 1.99 per cent increase in the basic rate.
The results of the consultation will be announced ahead of cabinet on February 8 next year before a final decision at a meeting of the full council on February 26.