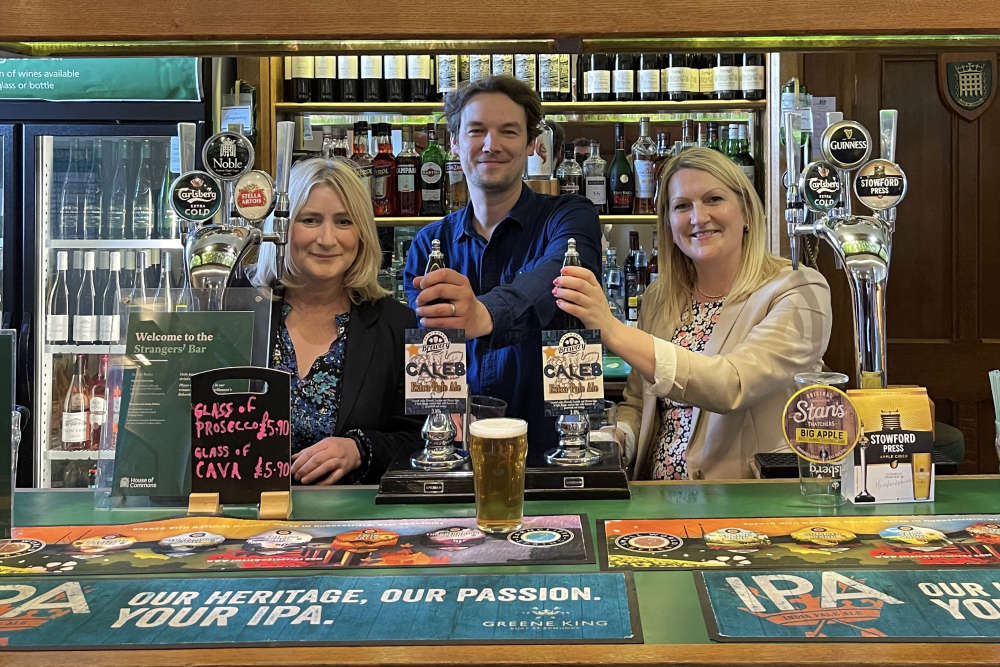 A Stourbridge brewery has been celebrating after its ale was made available in the Houses of Parliament last week.
Printworks Brewery's Caleb' Pale Ale spent time as a guest beer in the palace after Stourbridge MP, Suzanne Webb asked for the tipple to go into Westminster's Bars.
The ale is brewed in the heart of Lye at the Windsor Castle pub and is described as 'light and crisp, with a citrus kick and bitter finish'. The brewery said it was a perfect session beer with flavours of grapefruit and orange. Suzanne said:
"It's a great day as far as I'm concerned when a Stourbridge beer is on sale in the Houses of Parliament and I am delighted I could arrange for this to happen for Printworks Brewery.
"This is a great brewery making a quality product, investing in its community and employing people. If a stint in The Strangers' Bar helps with sales, then I will have helped a local company move a step forward.
Suzanne joined the brewery's director Emily Sadler and her husband Gareth - the brewer - to see the beer on tap at The Strangers' Bar. The MP also presented the couple with a commemorative certificate prepared by the APPG for Beer which they will take back to Lye. Emily and Gareth added:
"We were delighted that Caleb Ale was selected for The Strangers' Bar and grateful to Suzanne for making it happen.
"Our beers are inspired by our family heritage as well as a passion for craft beer and it's a great honour to see our small brewery beer being served in Parliament and enjoyed by MPs."