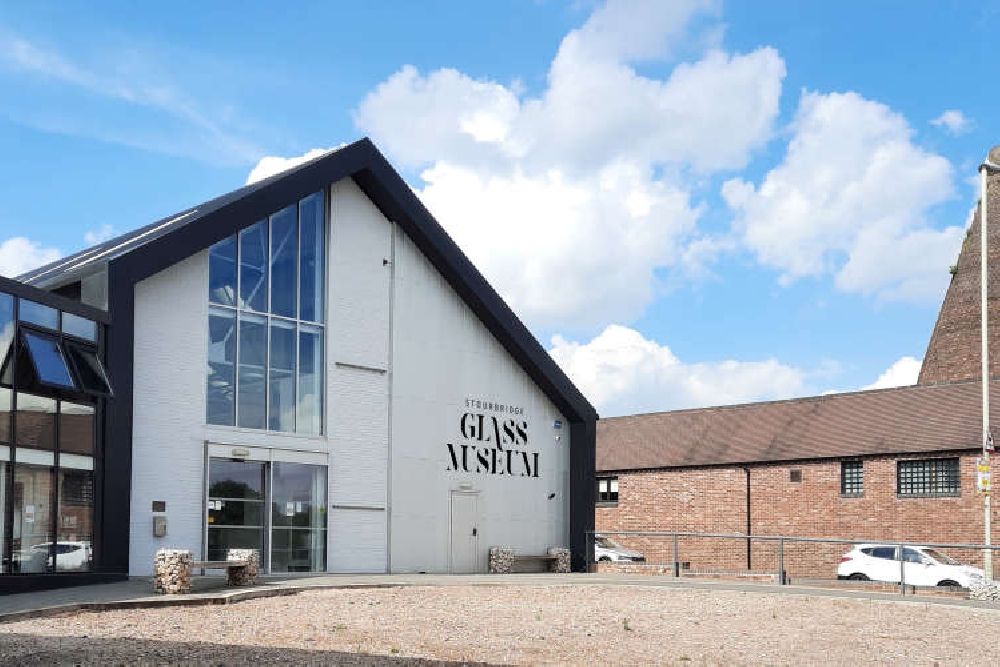 The British Glass Foundation has confirmed that 'major and substantive progress' has been made on several fronts towards the ambition to create a world class glass museum in the heart of the Stourbridge Glass quarter. 
These include a complete rebranding package, a radical overhaul of its communications and promotions strategy and a firm opening date for the fully functional museum.
With effect from today, the White House Cone museum of Glass will be known as Stourbridge Glass Museum. This new identity will create a positive long-term brand and perception ahead of the museum's opening date of 9th April 2022. Graham Knowles, Chairman of The British Glass Foundation said:
"This is fantastic news. After more than 10 years of effort, which would not have been possible without the unflinching support of our sponsors, backers and partners especially Dudley MBC, European Regional Development Fund, National Lottery Heritage Fund and Complex Development Projects Ltd.
"We are almost there. It is also thanks to you, the public, that we are now touchingly close to achieving our ultimate ambition of finally opening the 'People's Museum' that provides a new home for the internationally renowned Stourbridge glass collection."
The Foundation has also engaged the services of BORN Communications to create a vibrant and innovative dedicated website for the museum, which also launches today at stourbridgeglassmuseum.org.uk. Cllr Simon Phipps, Cabinet Member for Regeneration and Enterprise at Dudley MBC added:
"It's wonderful to hear that, despite the challenges of the past year, the newly branded Stourbridge Glass Museum remains on track to soon open.

"The new museum in the heart of the Glass Quarter will be an exciting new visitor attraction for the borough and we look forward to our continued close working relationship with the British Glass Foundation".