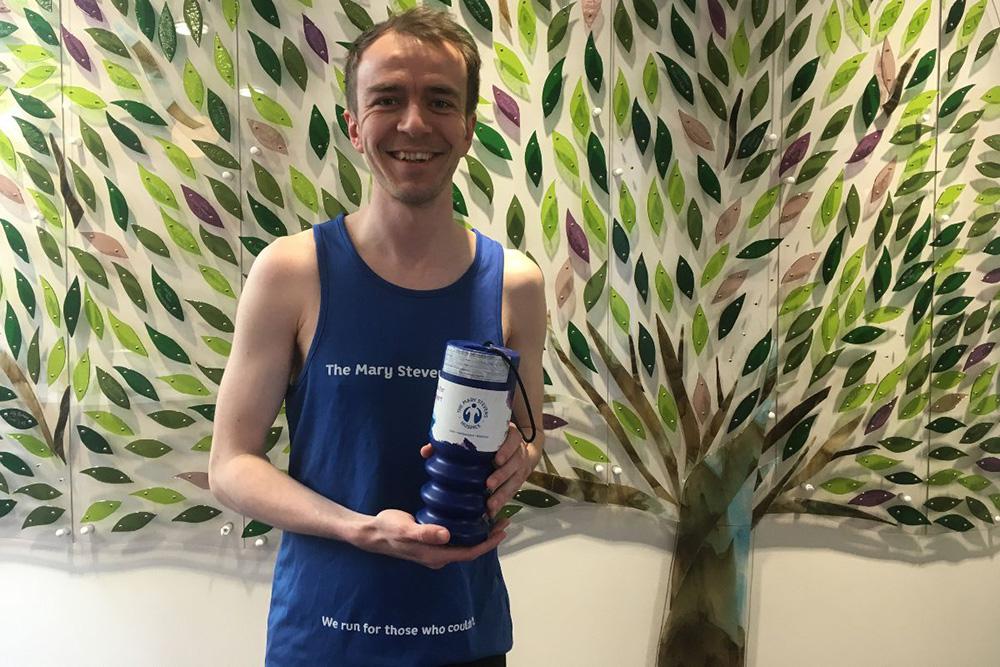 A Stourbridge fundraiser will be travelling down to London to compete in the Virgin Money Giving London Marathon 2019 to raise vital funds for the Mary Stevens Hospice.
Daniel Williams, 26, from the Redhill area of Stourbridge will be competing in one of the World's most famous road races, alongside roughly 36,000 runners from around the globe.
The recruitment professional and Stourbridge club runner has been running organised road races for almost two years and competes regularly in 10ks and half-marathons.
He has taken on one marathon before, completing the York marathon in 3 hours and 35 minutes in October 2018. Daniel Williams, Head of Resourcing at Avison Young, said:
"Sunday 28th April will be an incredibly proud day for me and there's no one I'd rather be raising funds for than Mary Stevens Hospice.
"To me, the Hospice has and will always be a pillar of this local community and the work of everyone from the nurses to the volunteers and support staff is absolutely invaluable.
It is impossible to put a value on the impact of their work; however, the reality is that they need money in order to provide that care and it's my privilege to have an opportunity to contribute to that for a family."
Dan Malin, Digital Media and PR Specialist at the Mary Stevens Hospice, added:
"Dan has been supporting the Hospice in its fundraising efforts for nearly a decade already and regularly volunteers at events as well as taking on fundraising challenges such as this one.
"He's a dear friend of the charity and we wish him all the luck in the World as he heads down to London to fly the flag for us, he's been training for this race for well over a year and we have absolutely no doubt he's going to love every minute of it."
To support or sponsor Dan in the race, please visit: his Virgin Money Giving page. The Virgin Money Giving London Marathon 2019 will take place on Sunday 28th April, starting at 10am.